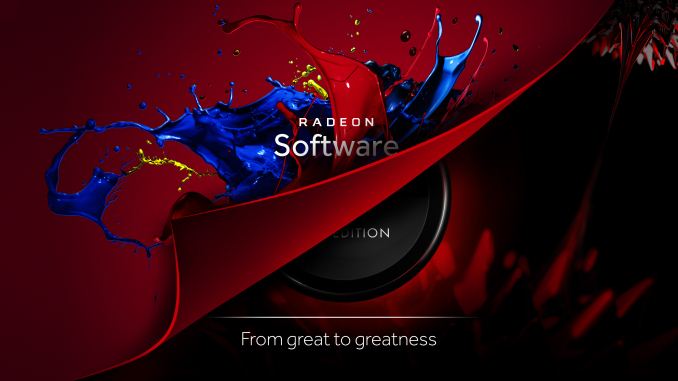 For AMD, 2017 has been rather eventful, not just for new hardware releases but also for the curious application of embargoes for product photos and unboxings. But leave it to AMD to pare this trickle marketing down even further. Today, AMD is revealing the name of their annual major driver update arriving in December: Radeon Software "Adrenalin" Edition.
So there you have it, the name for Radeon Software's upcoming 2017 major driver update. And in fact, in all their etymological graciousness, AMD even disclosed that it was named after the Adrenalin Rose. What exactly is that flower anyway? Some kind of hybrid rose?
Botanical considerations aside, this is another entry in AMD's now-annual cadence, joining 2014's Catalyst Omega, 2015's Radeon Software Crimson Edition, and 2016's Radeon Software Crimson ReLive Edition. Even this summer featured a significant update in the form of Radeon Software Crimson ReLive Edition 17.7.2. Suffice to say, we should be thankful for the mildly shorter Radeon Software Adrenalin Edition, moving away from such unfortunate nomenclature like Radeon Pro Software Crimson ReLive Edition Beta for Microsoft Windows 10 Fall Creators Update. Or perhaps RPSCREB4MSW10FCU for short.
Stay tuned. We'll have more to talk about than just the name soon enough.
Source: AMD