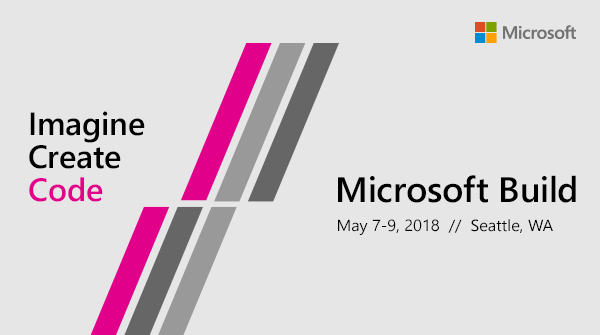 This morning is the kickoff for Microsoft's annual developer conference, with keynotes highlighting the next year in Microsoft. In the last several years we've seen the Redmond based company highlight upcoming technologies and platforms that it is hoping developers will target, from bots to personal assistants, but 2018 is a different year, and we're seeing a different Microsoft. With the recent demotion of the EVP for Windows and Devices, Terry Myerson, we're seeing a push from the company to develop around Windows, rather than for it.
Microsoft's new mantra is "Intelligent Cloud and Intelligent Edge" which focuses on the emphasis of leveraging cloud computing for much of our needs now, but also with the emphasis on IoT powering the Intelligent Edge. There's little doubt that Microsoft was too slow to react to the move to smartphone computing, but they are determined to not miss out on IoT, and it's hard to blame them. Microsoft is quoting the expectation for there to be 20 billion smart devices around the globe by 2020. To put that in perspective, Microsoft stated today that they've reached the 700 million level for Windows 10 active devices, which is below their original targets, but still a huge number, but it's dwarfed by what's coming with IoT.

Microsoft announced today that they will be open sourcing their Azure IoT Edge Runtime allowing their customers to "modify, debug, and have more transparency and control for edge applications". They've been a big supporter of open source in the last several years, so at this point it shouldn't be as big of a surprise as it is, but they clearly see the future of this market and want to ensure they leave no barriers to uptake.
They've also announced that Custom Vision will run on Azure IoT edge, bringing the Azure Cognitive Service for vision to the edge, so that devices on the edge will be able to use vision to make decisions and take action without a cloud connection. They're expecting to bring more Azure Cognitive Services to IoT in the next several months.
Microsoft is also partnering with Qualcomm to create a developer kit for Vision AI running on Azure IoT Edge, to make it easier to develop IoT products which rely on the camera. They are also partnering with DJI, which is the world's largest drone company, to create a new SDK for Windows 10 PCs.
The other side of the coin is the Intelligent Cloud side, where Microsoft is promoting new features coming to Azure, such as Project Kinect for Azure, which packages several sensors, including their new depth camera, with onboard compute. There's a new Speech Devices SDK which builds on what you'd see in Cortana for speech recognition, and they are showing off a preview to Project Brainwave, which is an architecture for deep neural net processing which is now available on Azure and on the edge.
While much of what they are talking about has little to do with lowly PC, there are still a few nuggets of interesting information for Windows 10 and the PC. Microsoft is developing a "Your Phone" experience which will allow you to access data on your phone from your PC, so you'll be able to access your text messages, or quickly drag a photo from your phone to your PC as well. This is something they tried to achieve with Windows Phone, but with the limited uptake of that, it never made it very far.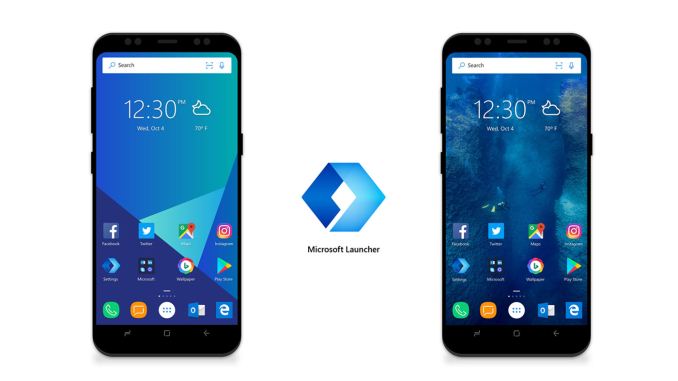 Microsoft Launcher, which is an Android launcher, will now support Enterprise customers for access to LOB applications via Intune, and users of Microsoft Launcher on Android will be able to leverage the new Windows 10 Timeline feature to access your recently used data from your phone on your PC. This will also be coming in a more limited form to iOS if you use Microsoft Edge on iOS, which I would assume is a pretty small percentage of iOS users.
Windows 10 is also getting an official name for the new tabbed applications we've seen in the Windows Insider Program. Sets will allow you to open multiple instances of your apps in tabs, just like you would use your browser. This seems like a great idea and it's amazing it's not come already, but in theory it will be in the next update for Windows 10 due this fall.
This is the new Microsoft. They have seen great success with their cloud products, and are not so subtly transitioning away from their legacy products, and as such, there's less to talk about on the PC side than there used to be. It's definitely helped their share price.
Source: Microsoft Build