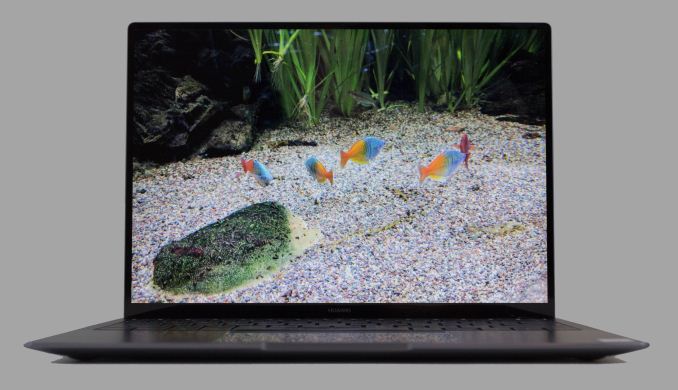 Huawei has not been in the PC game very long, but in just a short couple of years they certainly raised the bar for the competition in the Ultrabook category. Today we're taking a look at the latest Huawei MateBook X Pro, and with this release, the traditional PC makers need to stand up and take notice.
The MateBook X Pro features a laundry list of features you'd look for in a new Ultrabook. The PC world has fully embraced the thin-bezel revolution, and Huawei has taken this to an impressive 91% screen to body ratio on their latest Ultrabook, which features just 4.4 mm bezels all the way around. The small jump from the previous generation's 88% was achieved by relocating the webcam to the keyboard, which we'll cover later. In addition to the thin bezels, Huawei has kept the fantastic 3:2 aspect ratio display as the MateBook X, but increases the display size and resolution, to 13.9-inches and 3000x2000 respectively.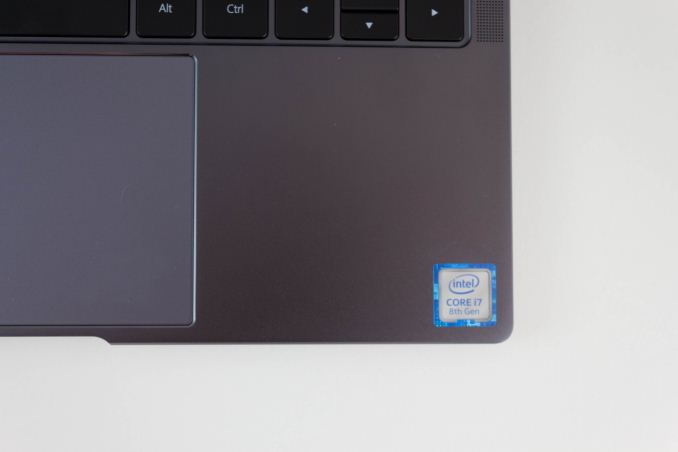 The laptop offers pretty much every feature you could hope for in thin and light Ultrabook, with Intel's 8th generation Core U series processors in the i5-8250U and i7-8550U, both of which are Kaby Lake Refresh with four cores and eight threads. The Core i7 model also comes with NIVIDIA's GeForce MX150 GPU, with 2 GB of GDDR5 and 384 CUDA cores, which should offer substantially more grunt than the Intel HD 630. RAM is 8 GB of the Core i5 and 16 GB of LPDDR3 on the Core i7, which is the maximum amount of LPDDR3 you can fit in a U series laptop.
Huawei Matebook X Pro (2018)
Core i7
With MX 150 (model reviewed)
Core i5
Without MX 150
Processor
CPU
Intel Core i7-8550U
Intel Core i5-8250U
Cores
Quad Core with HT
Quad Core with HT
Base Freq
1.8 GHz
1.6 GHz
Turbo Freq
4.0 GHz
3.6 GHz
L3 Cache
8 MB
6 MB
TDP
PL1 = 15W
PL1 = 15W
Graphics
NVIDIA MX150
2GB GDDR5
384 CUDA Cores
Intel HD 630
24 EUs
300-1100 MHz
Display
13.9-inch 3000x2000 LTPS
100% sRGB
450 nits
1500:1 contrast ratio
10-point touch
DRAM
16 GB LPDDR3
8 GB LPDDR3
Storage
512 GB NVMe
PCIe 3.0 x 4
256 GB NVMe
PCIe 3.0 x 4
Wireless
Intel Dual Band Wireless-AC 8275
802.11ac 2x2:2
Dual Band
Connectivity
1 x Type-C (Power and Data)
1 x TB3 (Power and Data)
1 x Type-A
3.5mm TRRS
Camera
Spring Latch
1MP
Battery
57.4 Wh
Dimensions
H x W x D
304 x 217 x 14.6 mm
Mass
~1.33 kg
< 1.33 kg
Price
$1499.99 USD
$1199.99 USD
But the fun hasn't stopped there. Huawei has also outfitted the MateBook X Pro with two USB-C ports which both support power and data, and one of them is also Thunderbolt 3 enabled. For those that still need access to normal USB, which is most people, there's also a USB-A port as well. There's no SD card slot, which would be the one thing that might be missed, but it's a small sacrifice.
The MateBook X Pro also ships with the Intel Dual Band Wireless-AC 8265 network adapter, which is a 2x2:2 adapter with 80 MHz channels, meaning a maximum connection speed of 867 Mbps, and integrated Bluetooth 4.2. Since Intel added MU-MIMO support, it's easily the adapter of choice with great performance and high reliability.
Huawei has managed to pack in pretty much everything you could wish for in an Ultrabook, but they've still kept a thin and light design which we'll take a look at now.