Delivery Contents, Power Rating and Fan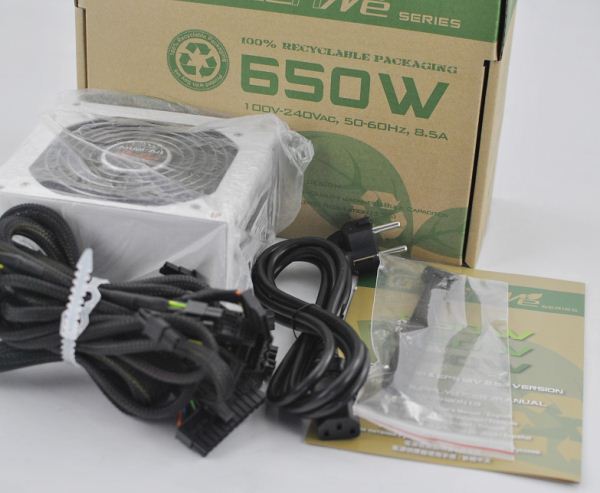 The unit we are reviewing today is manufactured by In Win itself. It comes in a unique green package (100% recyclable) with all the extras a power supply should have. There is a power cord, manual, screws, and some cable ties in the box. Features include the 80Plus Bronze certification ("Up to 85%" efficiency), various protective functions and a 3-year warranty.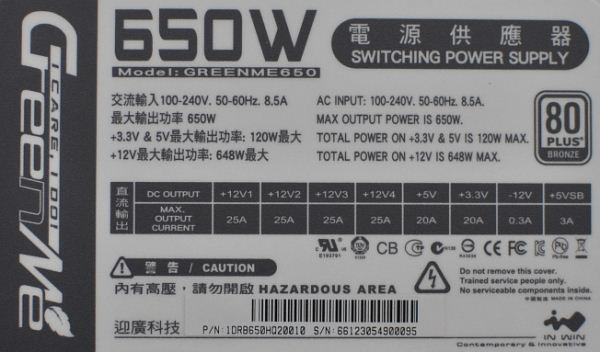 The four 12V outputs are each rated at 25 amps, although In Win has almost certainly set the OCP a little higher. The label shows the 3.3V and 5V rails at 25A as well. Together these two outputs provide 120W. This might seem a little low, but most systems don't need much power from the lower voltage rails anymore. The power rating on 12V is very high.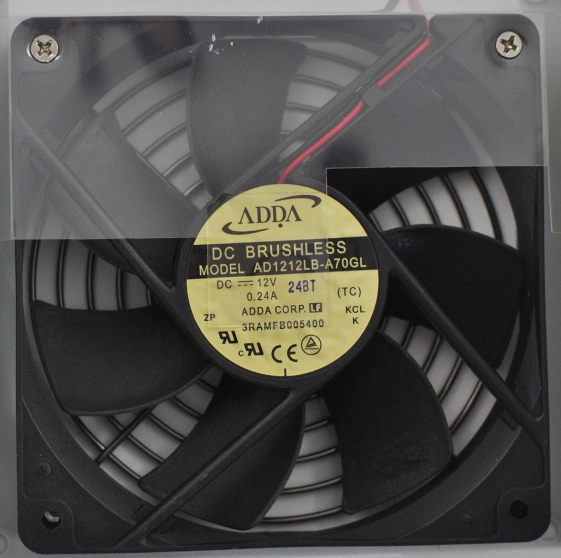 In Win uses a fan from ADDA with the model number AD1212LB-A70GL. ADDA is an often used company that delivers decent fans for power supplies. This double ball bearing type fan has a peak power consumption of 2,88W. It can spin at up to 1400RPM, which is not much. It shouldn't get too loud during operation, taking into account, that ADDA fans are prone to bearing noises.