MSI GS60 Ghost Pro 3K General Performance
Where the GE60 was lacking in general performance (thanks to the lack of any SSD storage on the unit we reviewed), the GS60 has no such problems. Below you can see our results for PCMark 7 and 8, with CPU performance and WiFi results as well.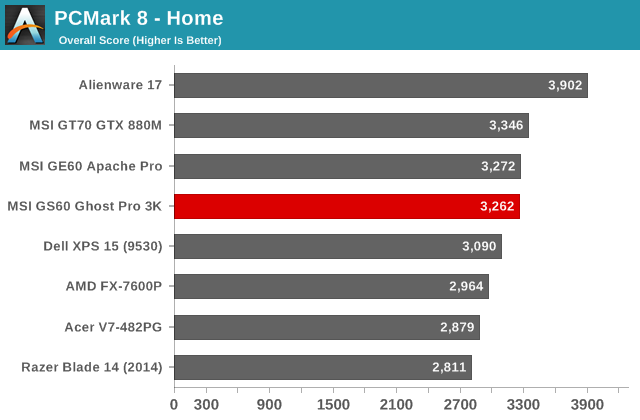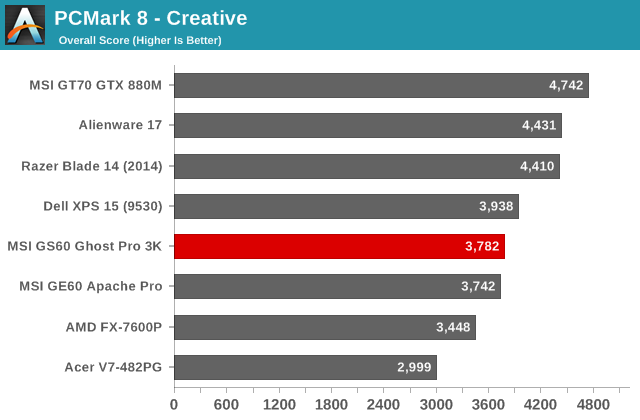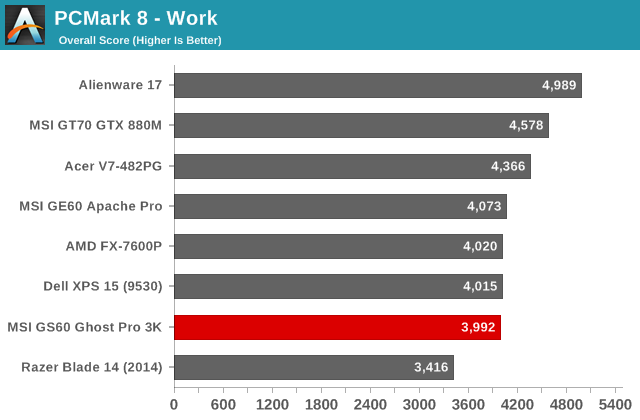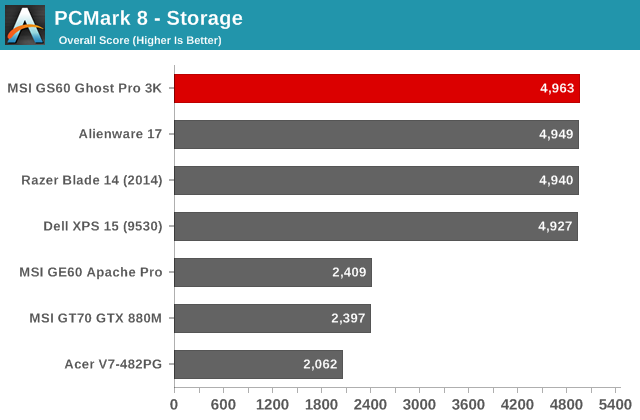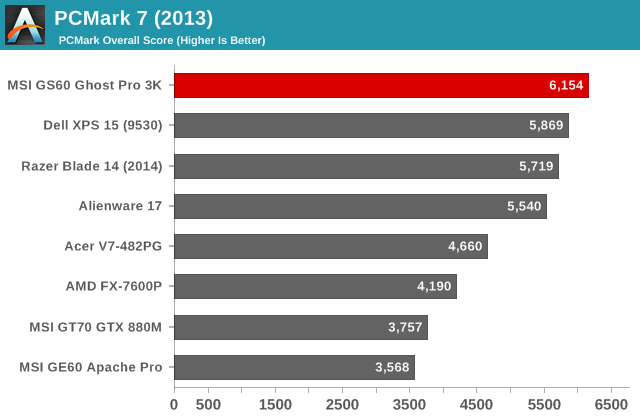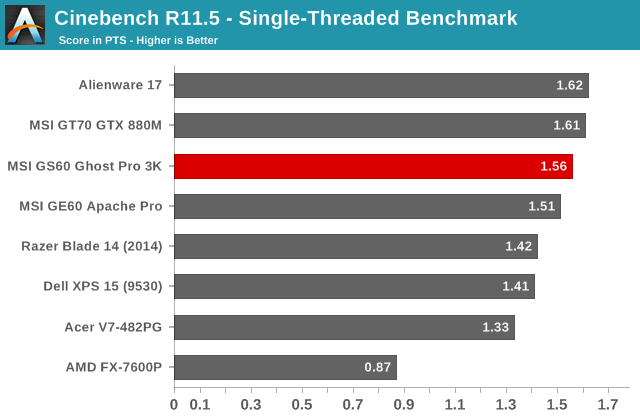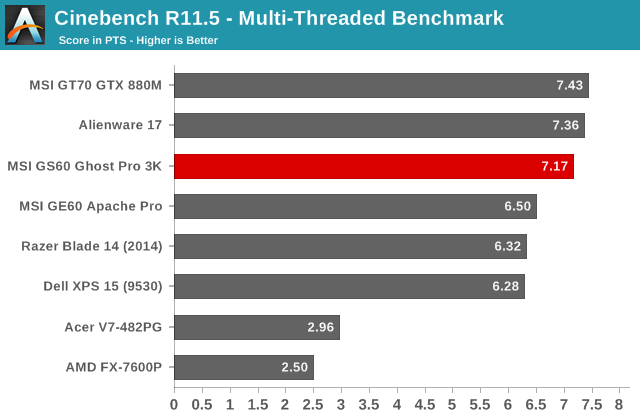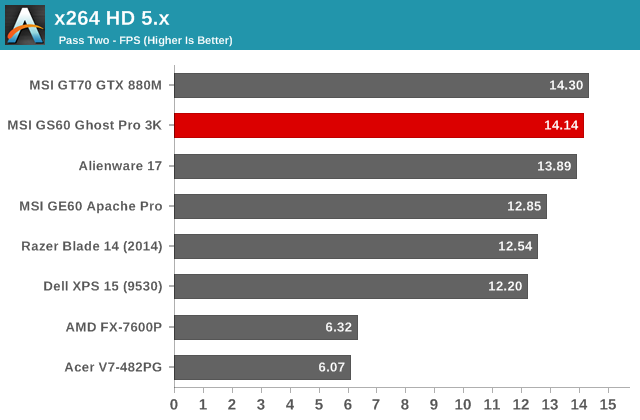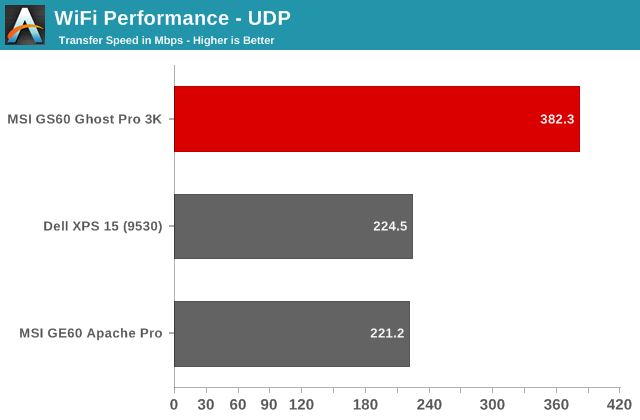 There's nothing shocking here: i7-4710HQ is a fast chip, and all the other components are up to par as well. For general use, the GS70 can handle pretty much anything you might want to throw at it. Including dual-band 802.11ac WiFi is also a plus, with transfer rates topping 380 Mbps on 5GHz connections thanks to the 2x2:2 antenna configuration. As for 3DMark, I include these charts mostly as a point of reference; it's far more useful to look at the performance of games you actually care about, but the results from 3DMark are more or less in agreement with our gaming scores.