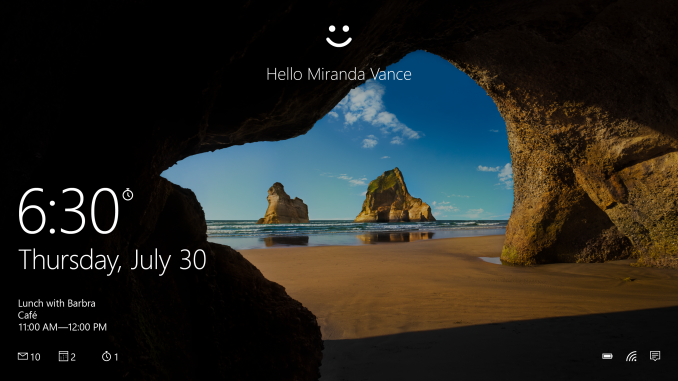 With Windows 10 being rolled out in waves, there are likely a large number of people who are enthusiastic to get the upgrade now. Staring at your Windows Update and asking it to check again is a process that will get old fairly quickly.
If you want to upgrade now, and you really don't want to wait, you can download the software yourself to initiate the install.
There are a couple of warnings I'll give before you do this though. Windows 10 is really unlike any previous version rolled out. The plan is to be constantly updating and improving it over time, and adding features. As such, as of the day of the launch, it is a bit rougher than other builds of Windows at launch. It also might mean that your particular device may have a compatibility issue. To check the status, click on the Windows 10 reservation icon in your system tray – it looks like a white Windows logo – to open up the reservation.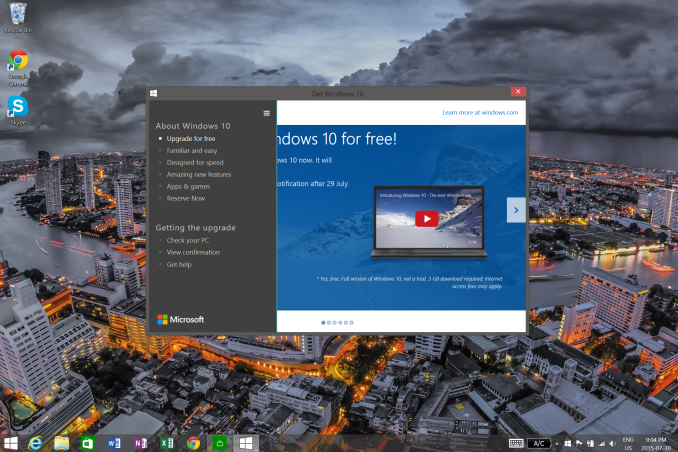 Inside of this, there is a hamburger menu icon on the top left. Click this to expand the menu, then open the "Check your PC" option. This will display a compatibility report which you should verify is ready to go before proceeding. You may have to wait for device driver updates from your manufacturer before the system is Windows 10 ready.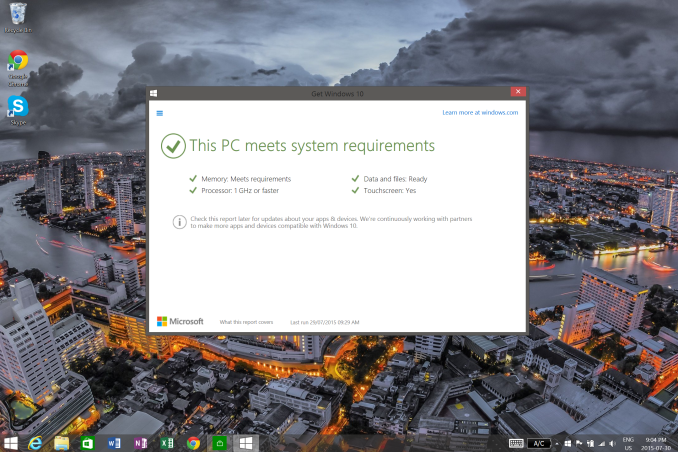 If you don't have a backup of your PC then that is the next step. You can make a system image using our Backup Guide and you may want to make a recovery drive too in order to get back to that system restore if needed. I've not had any issues with the upgrade, but I still didn't skip this step.
Gabe Aul sent out an email tonight to Windows Insiders explaining how they can get the upgrade. Microsoft has a page up with the tools to download and create a bootable USB drive or ISO, and you can find it here:
http://www.microsoft.com/en-us/software-download/windows10?OCID=WIP_r_Win10_Body_AddPC
Go there, and download the tool. Run the tool, and it should give you the option to either upgrade the PC you are on now, or download the files to a USB or ISO. I've not had any luck with the "upgrade this PC" option, so I had to do the download. I downloaded it to a USB drive.
Then, instead of booting from the USB drive, simply navigate to it in Windows Explorer and run setup.exe from there to initiate the upgrade process. It takes a few minutes to get ready, then it will prompt you asking what you would like to keep on your PC, and then it does the upgrade. This is only meant to be used from a genuine copy of Windows, and it should activate correctly after.
If all of this seems a bit daunting, you may want to just wait for the upgrade to be delivered to you through Windows Update. But it might be a good idea to get that backup done anyway.
Source: Windows Insider Program