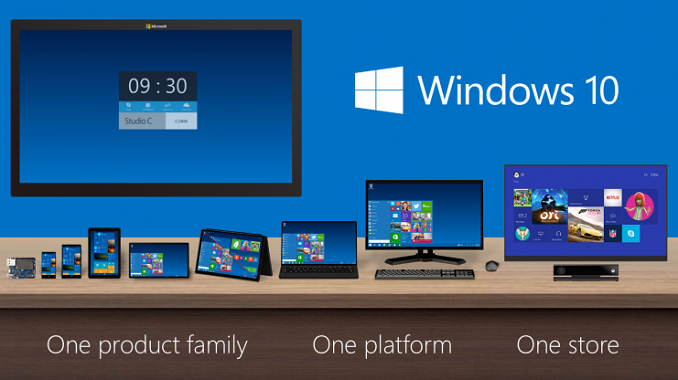 Even though Windows 10 is now officially launched, the Insider Program is going to continue. People that have joined the preview program now have a new build of Windows 10 available to them. Build 10525 is the first build released since 10240 was shipped out in July, and the first build since the July 29th launch of Windows 10.
One of the things that has already struck me with Windows 10 is just how quickly it is being iterated even after launch. Small things are constantly being fixed, and because many of them are now being done through the Windows Store, large updates through Windows Update which require a computer restart are not always needed. However Windows Update has been busy too, with three cumulative updates rolled out in the last couple of weeks. It goes to show two things. Windows as a Service is happening, and Windows 10 when it shipped was not complete. While I think that's kind of the new normal now, with the software never being complete and always being updated, hopefully they will pull back the pace of Windows Updates in the near future since not everyone wants to deal with a system restart every couple of days.
So let's get on to the changes. First of all there is now the ability to customize the colors for Start, Action Center, Taskbar, and Title bars. People like to customize and this is a great addition. Hopefully these kinds of changes can be saved as themes like in the old days of Windows, and that would allow people to share their experiences. In a world of social, this seems like it can't not happen.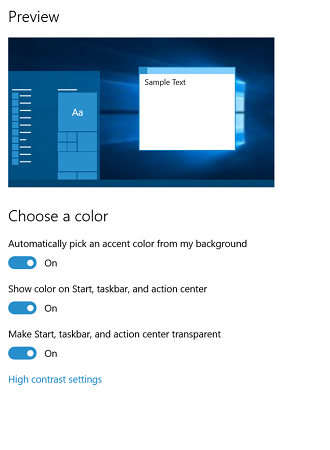 The only other major change listed is improvements to the Memory Manager. In fact, it is not even new to this build, although they could have tweaked it with 10525. Memory Manager now includes the ability to compress pages if there is memory pressure. This is done as a first step rather than instantly write them to disk when there is pressure on memory, and this change improves responsiveness since it is quicker to decompress when necessary than access the disk to retrieve the pages necessary. By reducing the amount of memory used per process, Windows 10 can keep more active programs in main memory which is going to be a big help on devices without a lot of system memory. The minimum memory for Windows 10 is 1 GB on 32-bit and 2 GB on 64-bit, and we've seen some low cost devices shipping with the minimum, so this should be a nice improvement for them in the seat of the pants feel. What it does mean is that the System process is going to seem like it's using more memory than past releases, since it is keeping these compressed pages in check.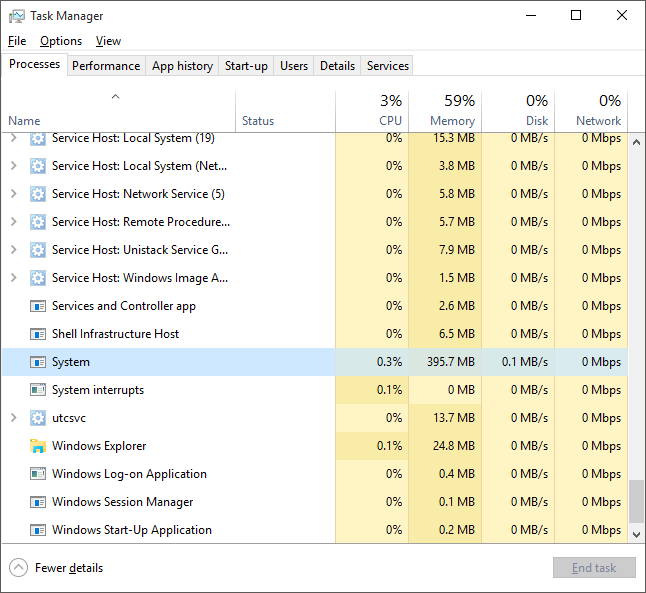 In an odd twist, there are some known issues with the new build. I had wondered how much of this would happen post launch, since the last couple of builds released before launch were all about bug fixes, but it appears that Microsoft is OK with sending out less than 100% functional code to the Fast Ring. Mobile Hotspots don't work in this build, video playback has an issue which requires an update to the Film & TV app, and optional language packs will not be available on this initial launch, but should be available later in the week.
What's actually the most telling about how Windows 10 is being developed is that the Mobile Hotspot bug is exactly the same one as the most recent Windows 10 Mobile build released to phones last week. They really are the same code base now. It actually is not going to be a bug that affects a lot of people on Windows 10 since most devices don't have cellular connectivity anyway, unlike the Mobile build, but if you do use this you better skip the Fast Ring on this one.
If you want to give this build a try, head over to https://insider.windows.com/ and sign up, and then go to settings and set your device to Fast Ring in Windows 10.
And, as an update, I am still finishing up the final touches on our Windows 10 Review so stay tuned for that.
Source: Windows Blog