Today Microsoft is launching a pretty important set of products. Office 2016 is now available worldwide, and marks the first major update to the suite since Office 2013 was released in January of 2013. While many people think Microsoft and Windows are synonymous, Office has consistently been a bigger chunk of their revenues for quite some time, so any time there is an update to this suite it is a pretty big deal for the company. Microsoft is pushing this strongly now through their Office 365 subscription model, whether for home or commercial use, but the one-time purchase model is still around for those that prefer to buy it outright. The Mac version of Office 2016 was released earlier this year, but just for Office 365 customers. That suite is now also able to be purchased standalone as of today.
Every time a new Office suite is released, I always wonder what else they need to add to Office, but time and time again there always seems to be something that improves my workflow. The 2016 version finally gains a pretty nice new feature, which is real-time collaboration. This has long been a staple of Google Docs and even Microsoft has offered it in the web based version of Office since 2013, but it has been absent from the desktop version. This is a much requested feature and it will be used quite a bit I think. Co-authoring will first be available in Word, and will be coming to the other applications in the future.
Not too long ago, Microsoft rebranded their Lync client to Skype for Business, and this is now integrated right into the Office suite as well. This will allow you to chat right inside of Word, possibly as you are co-authoring a document with someone. It also allows screen sharing and the ability to launch a meeting from right within the Office apps.
Also new are Office 365 Groups, which is part of Outlook 2016 and also available on iOS, Android, and Windows Phone. Groups allows you to create shared inboxes and calendars along with dedicated cloud storage for the group in order to assist with collaboration.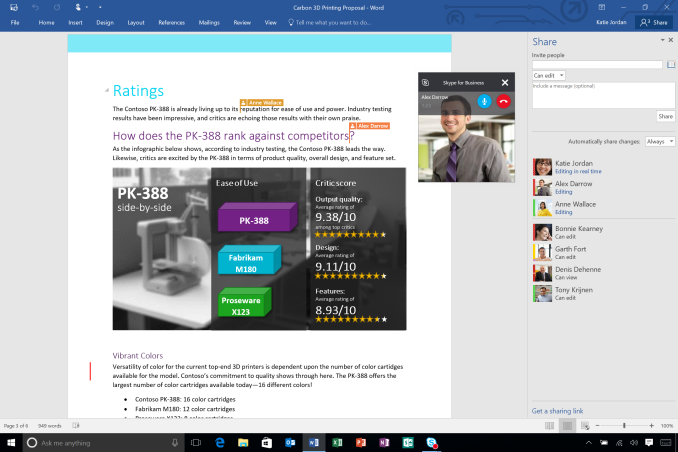 People subscribed to Office 365 Business will be glad to hear that Microsoft will be updating the OneDrive for Business sync client later this month, which will FINALLY offer selective sync for Windows and Mac, and they are claiming there is improved reliability as well but that will be something that I think users of OneDrive for Business will want to see for themselves.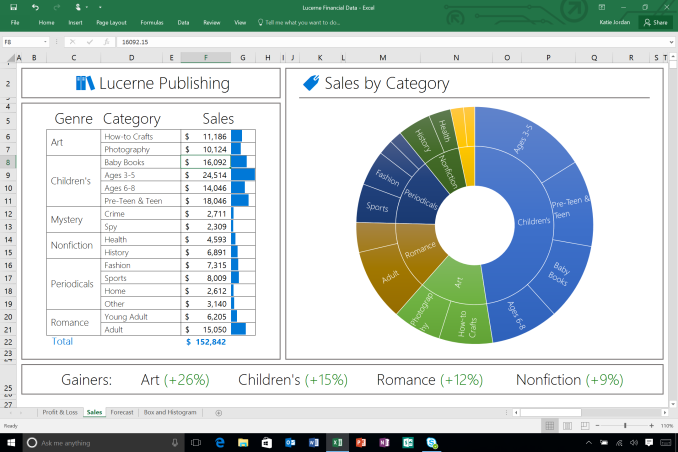 On the business side, Office 2016 will be gaining a lot of enterprise features to help protect data including built-in Data Loss Prevention which will "significantly reduce the risk of leaking sensitive data by giving IT admins tools to centrally create, manage and enforce policies for content authoring and document sharing" and later this year Windows 10 will enable Enterprise Data Protection. This prevents sharing of data outside the company that is deemed to be restricted.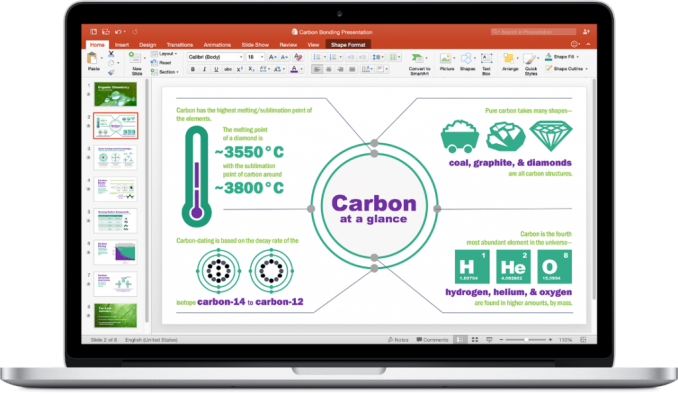 Office 2016 for Mac finally looks and feels like the PC version
Overall, there are a lot of changes to Office 2016. Likely more than you would think considering Office has been around for so long, and is certainly a mature toolset. But the addition of real-time co-authoring brings one of the nicest features of web based suites to the desktop client. Going forward, Office on Windows will have its update cadence increased to more closely match what they are doing with the mobile and web apps. This should mean new features and updates come a long much quicker.
For those that want to upgrade, Office 365 Home users can do that here, Office 365 Business can do it here, and for more information please check out office.com/2016
Source: Office Blog