How to Overclock With MSI UEFI BIOS
The MSI UEFI BIOS is aesthetically pleasing and is easy to navigate around. The core features between the board being used for testing today, the MSI B350I Pro AC, and other models in their AM4 line up such as the X370 XPOWER GAMING TITANIUM are the same, with the same options for adjusting CPU core voltage, DRAM voltage and for the iGPU. It needs to be noted that the GFX Core voltage and CPU NB/SoC voltages are linked together; only one of them needs to be adjusted.
Hitting the Del key during system POST will get you into the first screen. The first screen is what MSI call 'EZ mode' which offers the basic panels for making minor adjustments.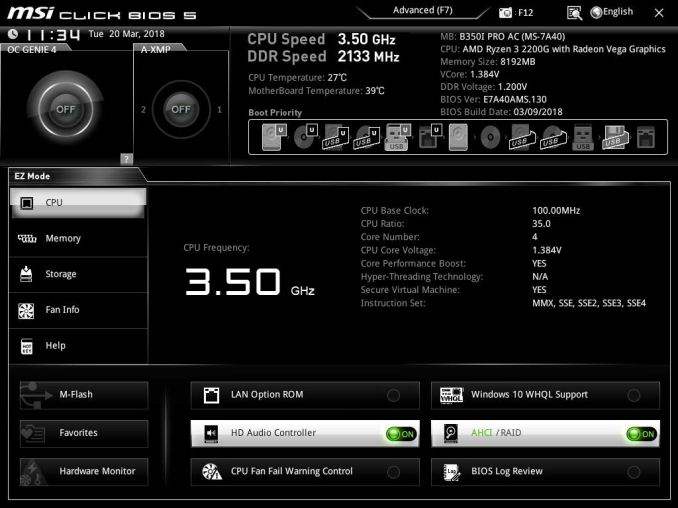 Pressing F7 opens up the advanced section.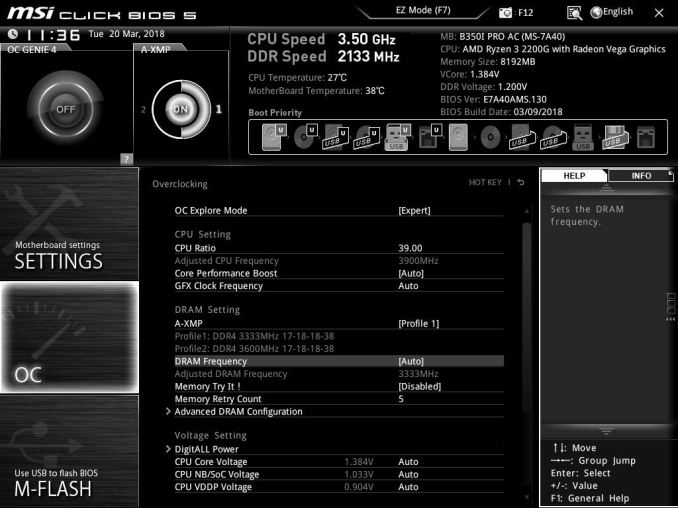 This offers high-level tabs for settings, OC and M-Flash. The overclocking panel is on the left, giving rise to the voltage parameters, CPU frequency multipliers, memory frequency, and the iGPU options.
On this particular board, all the options that need to be changed are all featured on the entry screen when the OC tab is selected. The CPU ratio can be adjusted by pressing +/- keys or by typing in a value. Voltage is in the Voltage Setting category a few options down, and is by default set to auto. For memory, XMP (shown as A-XMP) was set to profile 1 to enable DDR4-3333 mode.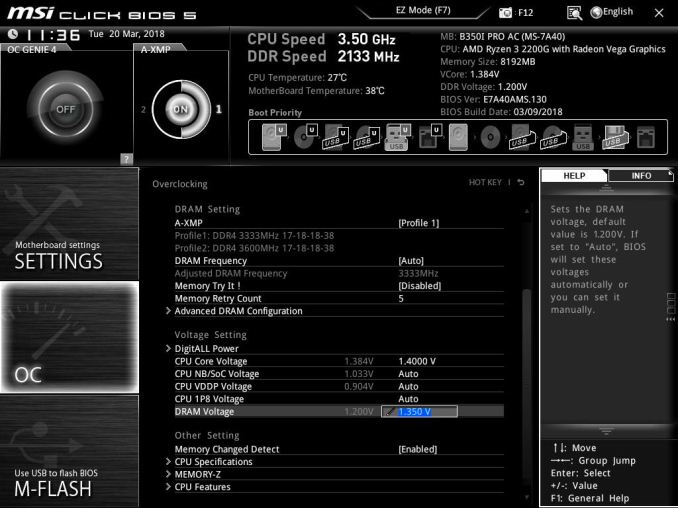 The CPU core voltage options in the BIOS can only apply a maximum of 1.4 volts. Users looking to apply more can use the AMD Ryzen Master Utility which will allow for up to 1.55 V, although this is too much for ambient cooling and we would not recommend it. For our testing, this was set to 1.375 volts to match with our test setup and methodology settings. The memory voltage was manualy set to 1.35 volts to ensure it matched the specifications of our G.Skill Ripjaws DDR4's first XMP profile.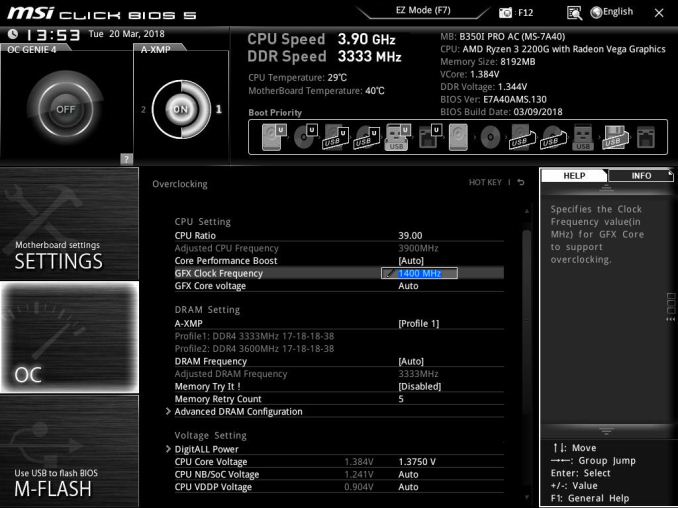 Overclocking the graphics on our AMD Ryzen 3 2200G APU was also as easy as the rest, with the only settings needing changing is the GFX clock frequency, which we set to 1375 MHz.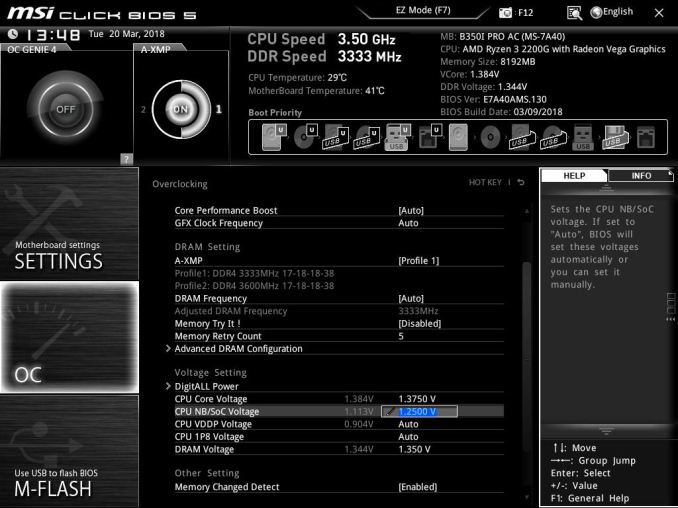 When it comes to setting the voltages for the integrated graphics processor, the SoC voltage and the graphics voltage are linked, so changing one changes the other.
Once the settings are chosen, pressing F10 will bring up a summary of the changes made since the system was booted. Selecting yes will cause the system to reboot with the new settings.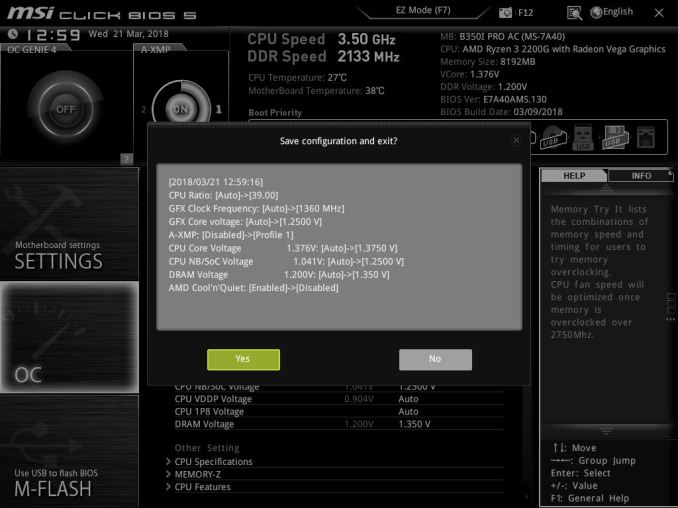 Note: AMD's Cool'n'Quiet function is automatically disabled on MSI motherboards when the CPU ratio is changed. Also, when OC explore mode is set from normal to expert, it opens up a setting called memory retry count. This is handy when manually overclocking memory as it will attempt to POST with a set variable amount, which automatically defaults at 5.