Cold Test Results
For the testing of PSUs, we are using high precision electronic loads with a maximum power draw of 2700 Watts, a Rigol DS5042M 40 MHz oscilloscope, an Extech 380803 power analyzer, two high precision UNI-T UT-325 digital thermometers, an Extech HD600 SPL meter, a self-designed hotbox and various other bits and parts. For a thorough explanation of our testing methodology and more details on our equipment, please refer to our How We Test PSUs - 2014 Pipeline post.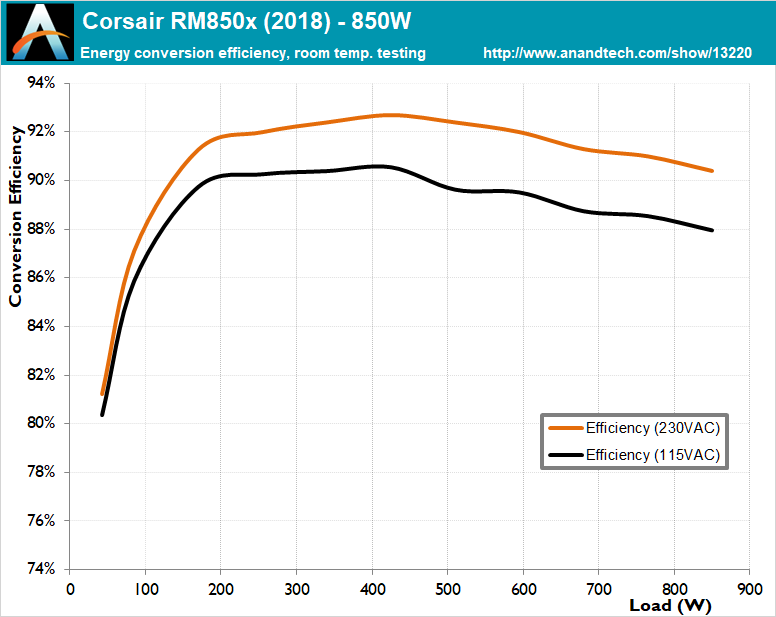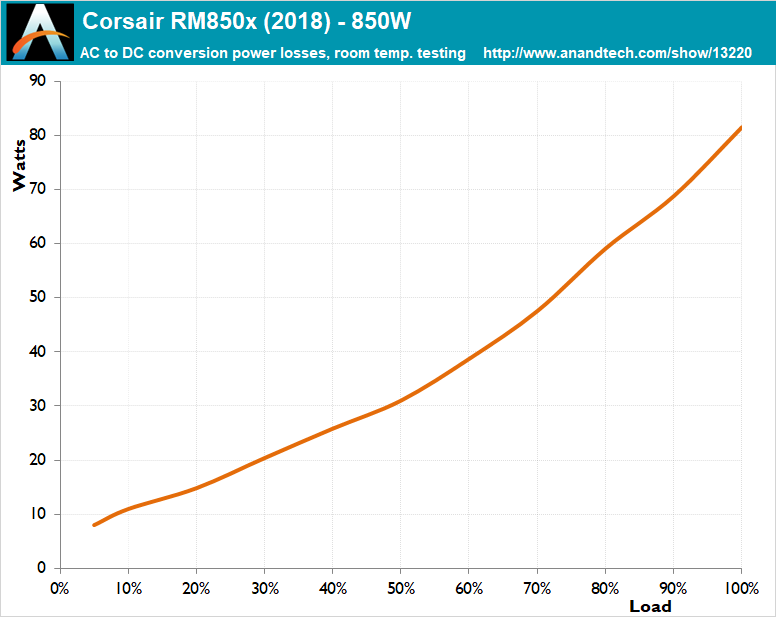 The latest version of the RM850x easily honors its 80Plus Gold certification regardless of the input voltage. We recorded an average nominal load range (20% to 100% of the unit's capacity) efficiency of 91.7% with an input AC voltage of 230V, which drops down to 89.6% if the input AC voltage is 115V. The maximum efficiency appears at 50% load and is 92.7% and 90.6% with an input voltage of 230V AC and 115V AC respectively. Even though our ambient temperature is a little higher than the 25 °C recommended by the directive, the RM850x surpasses the minimum 80Plus Gold requirements across its entire nominal load range. At sub-20% loads, the efficiency degrades significantly but the RM850x is comparatively better than most competitive products.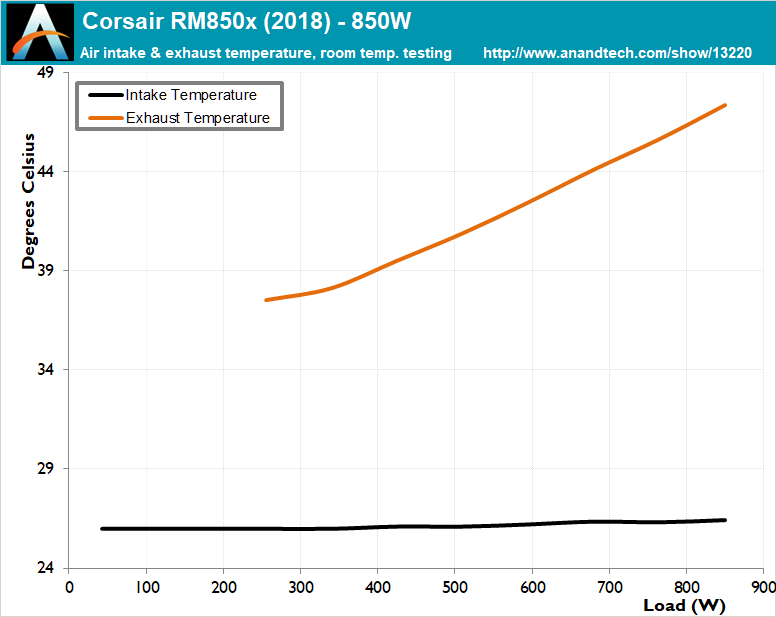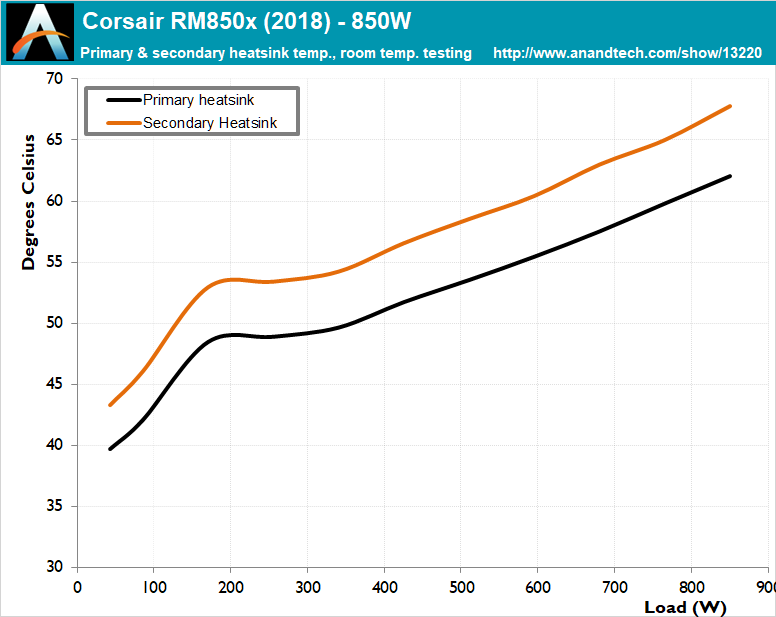 Corsair's engineers managed to design the RM850x so as to operate without using its fan even when the load is considerable. The fan of our test sample started when the load exceeded 220 Watts, a very significant power figure, meaning that the cooling fan will most likely never operate while the system is idling or while performing basic tasks. Regardless of the fan staying still, the operating temperatures of the RM850x remain relatively low. When the fan starts, it remains practically silent until the load is greater than 450 Watts, at which point the fan will speed up significantly. Though even then, the sound pressure levels are very low, far lower than what an average graphics card outputs under load.