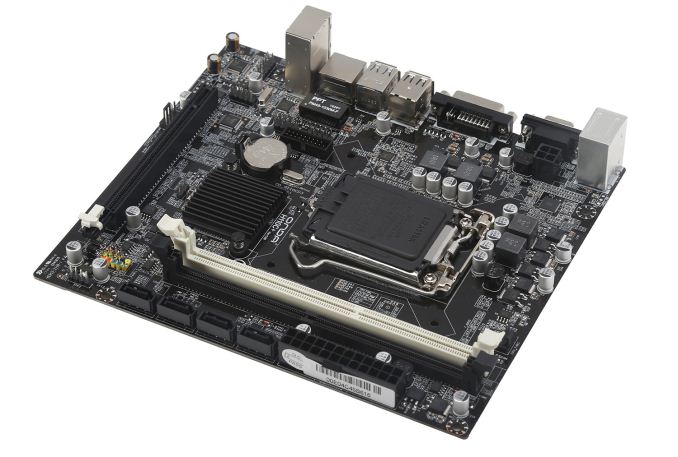 A supplier of PCs from China has added support for Intel's Coffee Lake CPUs to its platforms based on Intel's H110 chipset. The announcement does not mean that mainboards from other brands can work with Intel's latest CPUs, but certainly raises questions.

Onda, a supplier of computers from China, tweeted that its H110C+ (rev. 1.00) mainboards now support Intel's Core i3-8100 and Core i3-8350K processors. Both CPUs belong to the Coffee Lake family, which uses a different power delivery method than processors which belong to the Skylake and Kaby Lake families (please check our Coffee Lake review for details). Yet, the producer of motherboards found a way to support Intel's latest CPUs on its entry level platforms, we assume, by adjusting the firmware to detect and change the identification pins. Other considerations have to be in place as well, such as VRM temperatures and power delivery - the listing does not show support for the Core i7-8700K for example, which has much higher power delivery requirements.
Running a Coffee Lake CPU on motherboards featuring the LGA1150 v1 socket is not exactly surprising. Enthusiasts have managed to work the latest parts on older platforms, such as onto the ASRock Z170 OC Formula, but this requires adjusting the pin pads on the bottom of the processor.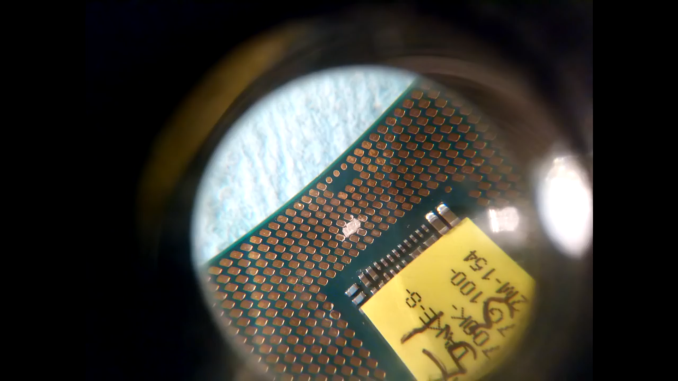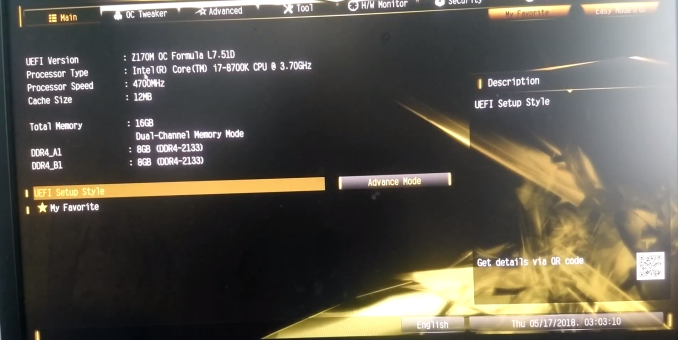 Onda, by contrast, is the first company to announce the support with publically available firmware.
Related Reading