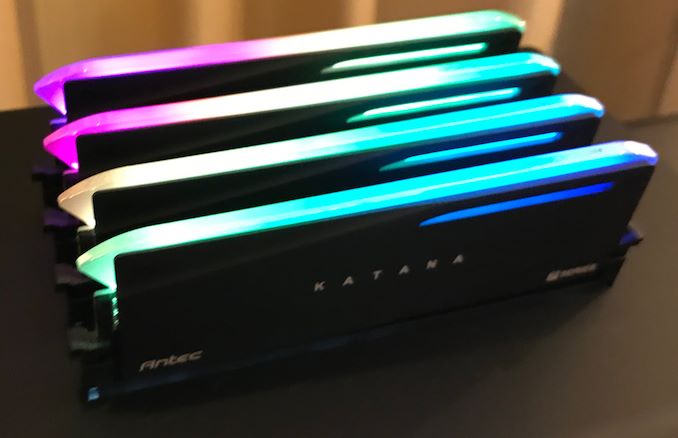 In the market of PC components for enthusiasts and modders, Antec is trying to find a market to expand with a set of tools that it knows the best: style and design. The company's upcoming Katana memory modules are all about style and design.
Antec entered the market of memory modules just about a year ago with a clear aim: to sell memory modules to enthusiasts buying its stylish PC cases. The company probably has hit at least some of it its goals, which is why it is rolling out a new DDR4 product series, the Katana.
Branded after the famous Japanese sword, the Katana memory module has an appropriate shape with RGB LEDs (Antec also shows off a regular, RGB-less version) and distinctive heatspreaders. Design of the DIMMs is actually their main selling feature
At present Antec goes all about the volume with its Katana memory: at Computex the company demonstrated a 16 GB dual-channel DDR4-3600 CL18 20-20-44 at 1.35 V memory kit. Obviously, the company may expand the lineup if needed.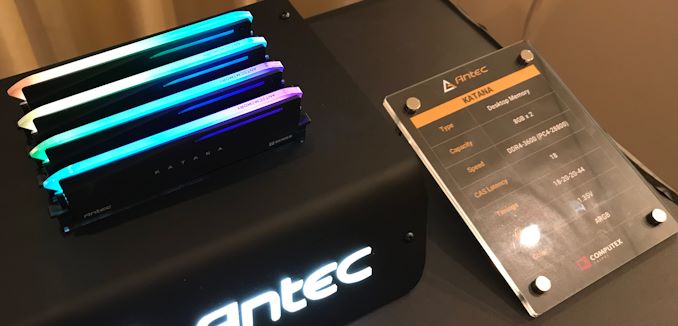 Antec does not say when and where its Katana memory modules are set to available, but it is logical to expect them to hit the market this year at prices comparable to those of other memory modules aimed at the same market segment.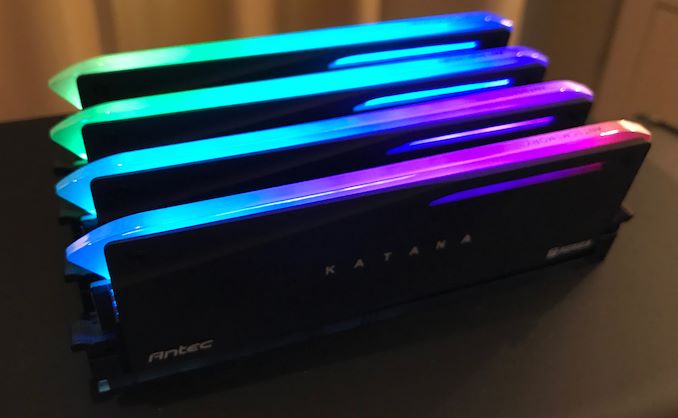 Source: Antec
Want to keep up to date with all of our Computex 2019 Coverage?

Laptops

Hardware

Chips
Follow AnandTech's breaking news here!