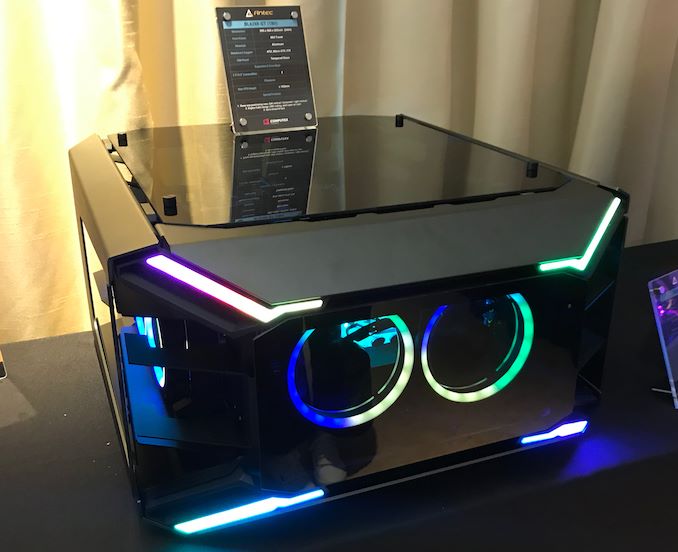 Back in the late 1980s and early 1990s, both tower cases and lay flat desktop chassis were fairly common. Eventually tower cases prevailed, whereas desktops that could be used as pedestals for monitors remained on niche markets. The flat desktop case design has a lot of advantages for enthusiasts according to Antec, who has decided to go this route with its new Blazer GT design.
Stylized after jet engines used on fighters according to Antec, the Blazer GT is a semi open case that can be positioned in three possible ways: horizontally, vertically on the left side, and vertically on the right side. The chassis has multiple windows made of tempered glass and can fit it up to eight fans to provide air cooling.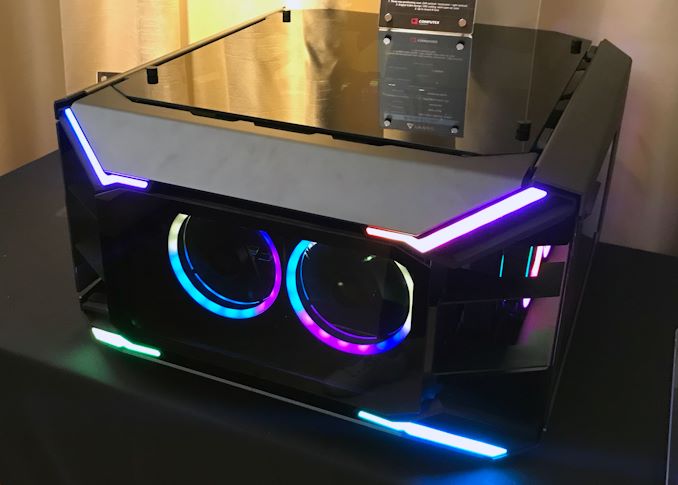 When it comes to compatibility, the Antec Blazer GT can house an ATX, a Micro-ATX, or a Mini-ITX motherboard, as well as an air cooler that is up to 165 mm in height. Meanwhile, despite its dimensions, the case can only fit two 2.5-inch or 3.5-inch storage devices.
The key advantage of Antec's Blazer GT is easy access to components, something that is very important for enthusiasts. Of course, it takes a lot of desktop space when positioned horizontally. Antec yet has to decide about pricing of the Blazer GT chassis. In fact, to some degree this device is considered as a concept and it remains to be seen when and if it set to become available and for how much.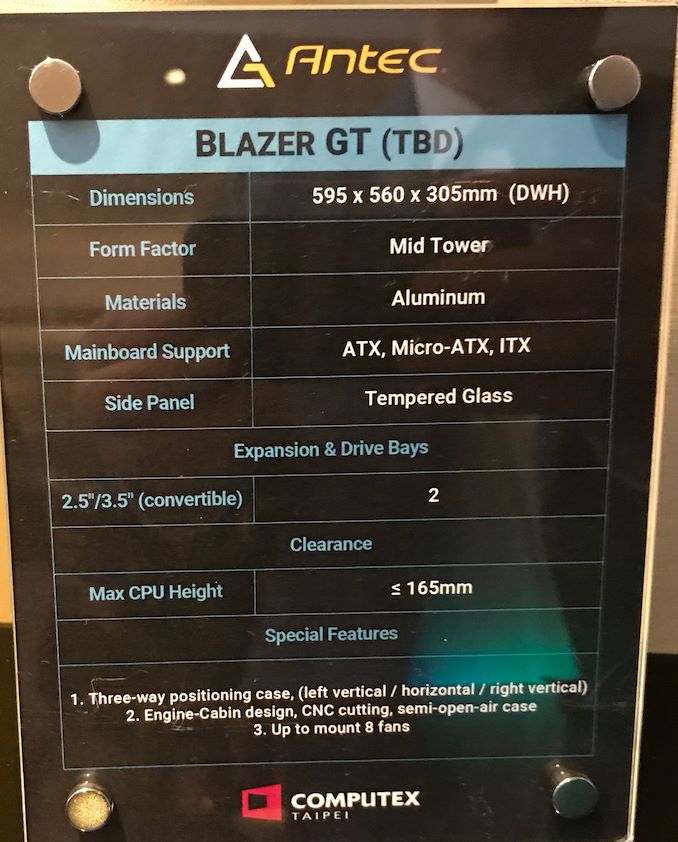 Want to keep up to date with all of our Computex 2019 Coverage?

Laptops

Hardware

Chips
Follow AnandTech's breaking news here!