Western Digital was founded in 1970 and began designing and manufacturing hard drives in 1988. The company is headquartered in Lake Forest, California, and employs approximately 23,000 people worldwide. Their innovative manufacturing facilities are located in Malaysia, California, and Thailand with research and design facilities in California.
Western Digital
has long been a leader in the ATA market. They were the first to adopt an eight megabyte drive buffer, first to reach 200GB drive size, and they are the only supplier offering a 10,000 RPM SATA drive with the class leading Raptor series.
Western Digital has recently updated their RE product line with the availability of the
YD
series of drives that feature a 16MB drive buffer, native 3Gb/s SATA support, and 7200 RPM spindle speeds. The YD series is available in 250GB and 160GB capacities and supplements the SD, SB, and YS product lineup. The SD series features 1.5Gb/s SATA support, 8MB drive buffer, and 7200 RPM spindle speeds with capacities ranging from 160GB to 320GB. The SB product is designed around an ATA 100MB/s interface, 8MB drive cache, 7200 RPM spindle speed and also comes in capacities ranging from 160GB to 320GB. The just released YS series features 3Gb/s SATA support, 16MB drive buffer, NCQ, and 7200 RPM spindle speeds with capacities ranging from 160GB to 500GB.
We consider the RE series to be the "budget" offerings from Western Digital in their nearline enterprise storage sector with the RE2 and Raptor series being slotted in the premium product range. The main differences between the RE and RE2 product lines are in capacities, mean time between failure (MTBF) rates, Native Command Queuing (NCQ, now available on the YS), Rotary Acceleration Feed Forward (RAFF) system, and component design choices. What this means is the
RE2
product line is available in capacities up to 500GB, features a 1.2m MTBF rate compared to 1m for the RE series, available NCQ support, includes advanced anti-vibration logic for rack-mount servers (RAFF), and design aspects are based upon the Raptor series of products instead of the Caviar SE series.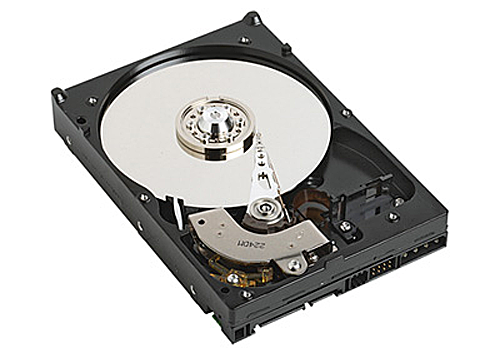 Both product families feature five-year warranties, 24x7 100% duty cycle range, and Time Limited Error Recovery (TLER).
TLER
is a feature first introduced by Western Digital that reduces drive fallout by improving upon the communication coordination between the RAID controller and drive in handling drive errors. However, since the RE/RE2 drives expect to be connected to a RAID controller and handle error-recovery differently than the SE desktop product range, WD highly recommends against using these drives on the desktop.
Based upon the excellent performance of the RE2 drive series in the enthusiast market and the fact we have not experienced any direct issues with TLER enabled on the general desktop (although the possibility exists), we thought it might be interesting to see how these drives perform with our desktop benchmark suite. We should also note that the RE/RE2 drives carry a minimal cost penalty compared to their desktop counterparts. Whether this price difference justifies a purchase is up to the individual but the additional two year warranty, 24/7 operation rating, improved electronics, and other performance features of the RE/RE2 product seem to justify the cost in our opinion.
While our review today will concentrate on the desktop performance of the WD2500YD against the larger and more expensive RE2 drives we will be comparing this drive to its main competitors in the nearline enterprise storage sector, the Seagate NL35.1/NL35.2, new Western Digital YS family, and Maxtor MaXLine Pro series, in an upcoming article that will concentrate on RAID 0+1, 1, and 5 performance along with additional multi-tasking benchmarks. We have also just received additional Western Digital SE16, Western Digital RE16 YS, Seagate 7200.10, and revised Hitachi drives so our next desktop roundup will feature direct comparisons between the nearline enterprise and desktop products.
Let's see how this RE16 drive performs against the RE2 and Raptor based drives.