A few folks have sent this in so I thought it was worth posting about. Intel's X25-V that we've recently reviewed is now on sale at Newegg for $98. The deal lasts as long as supplies last but given the incredible performance we've seen from a pair of the drives in RAID-0, this might be worth looking at if you're thinking about jumping to an SSD.
I'm still waiting on OCZ's Onyx before calling the value race over at this point. The competition below $130 isn't huge yet but we're at least getting some action down there. As I've said before, once 25nm NAND starts shipping in Q4 then we should really see $/GB start to drop.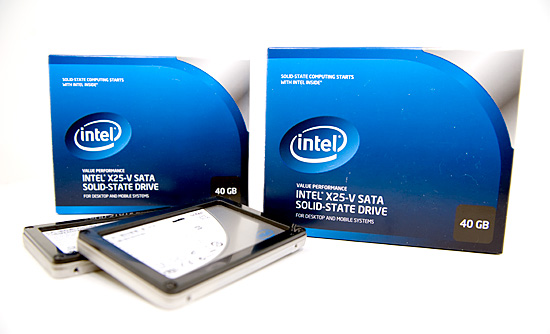 Update: Congrats to all who got them, the drives are now sold out.
Update 2: Drives back in stock, but the deal is over.