Today kicked off the start CTIA 2011, and Anand is already over in Orlando, Florida covering the event. I'm missing out this time, instead working on a couple of important reviews coming up, including the Galaxy S 4G and HTC Thunderbolt which you should stay tuned for.
Nexus S 4G
However, there's been some interesting news out of the conference from Google and Sprint. The first bit of news is the Nexus S 4G for Sprint, which superficially is the same as the Nexus S that we reviewed back in December. What's different is inclusion of support for Sprint WiMAX 4G and CDMA2000-EVDO Rev.A instead of GSM/UMTS like in its younger cousin.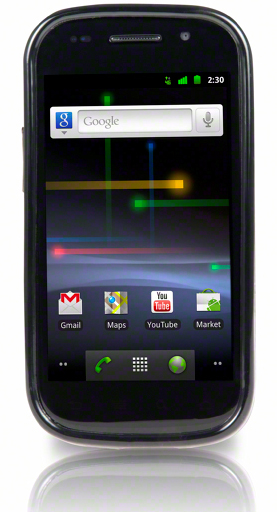 Samsung and Google haven't disclosed what WiMAX baseband is going into the Nexus S 4G, but it seems possible that Samsung would choose its own CMC730 SM single chip solution for WiMAX and likely something from Qualcomm for CDMA2000 support for Sprint voice and data. I hate speculation, but I'd be surprised if Samsung didn't at least go with its own WiMAX chipset. It'll be interesting to see how very similar hardware performs with different baseboards in our battery life tests. For comparison, the HTC EVO 4G and EVO Shift 4G both use use a Sequans SQN1210. Update: The Samsung Epic 4G uses the CMC730S for WiMAX and a Qualcomm QSC6085 CDMA2000 baseband, so CMC730 + QSC6085 therefore seems like a likely combination for the Samsung Nexus S 4G.
The rest of the specs remain exactly the same between the Nexus S and Sprint-specific Nexus S 4G. Same 5 MP rear camera and VGA front camera, lack of 720P video capture, 1 GHz Hummingbird SoC with PowerVR SGX540, 16 GB iNAND internal flash, 802.11n/b/g, NFC, GPS, and 1500 mAH battery.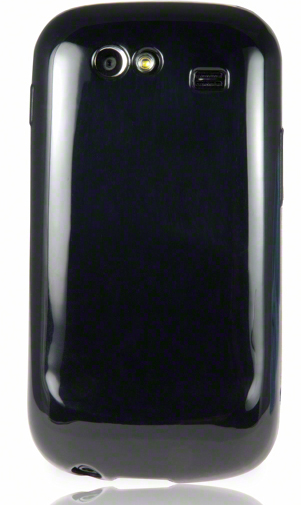 It's odd that there are no logos on the back of Sprint's Nexus S 4G press shots
Both retain the same mass - 129 grams, and outline size. The original Nexus S specs give thickness as 10.88 mm, or 0.428 inches. Interestingly enough, the Nexus S 4G specs given by Sprint list thickness as 0.44 inches, or 11.17 mm. Either there's some rounding error going on from the conversion, or the Nexus S 4G is ever so slightly thicker, which seems possible given requisite MIMO for WiMAX and the number of extra antennas that entails. Both of the EVOs and the Thunderbolt are relatively beefy phones thanks in no small part to MIMO.
The software experience on the Nexus S 4G will be pure Google. That means no Sprint NASCAR or Sprint TV applications preloaded. No doubt the marketplace will have a tab where you can grab all of that if you so choose, however.
We'll review the Nexus S 4G in due time when it launches. For now, Sprint has a Nexus S 4G landing page with information at sprint.com/nexus.
Google Voice on Sprint
The other big announcement is that Sprint is partnering up with Google to enable native Google Voice support for all of its customers. The feature isn't live yet, but is coming soon, and you can sign up here to be notified if you're an existing Sprint customer. What's different here is that unlike every other carrier plus Google Voice combo, no number port or call abstraction layer is required.
If you already have a Google Voice number, you can use it natively on your phone for calls and texts. There's no abstraction or forwarding going on like Google Voice normally adds. Likewise, if you don't have a Google Voice number, you can transparently use your existing Sprint number with Google Voice - this isn't a number port at all. Sprint is essentially dynamically routing calls appropriately using some routing table magic. Everything gets routed over - voicemails, texts, and calls. Even better, no application is required to use Google Voice, so even featurephones and dumbphones will work natively, you just won't get access to immediate transcription and other features available only through web or the Google Voice app. You can even switch back and forth between using your number with Google Voice and normal PSTN routing.
Perhaps best of all is that texts can be sent through Google Voice using the Google Voice for Android application for free, without a messaging plan. That works so long as you don't send any SMSes through the native messaging app, just Google Voice. Sprint has that and a few other interesting tidbits in its FAQs.
It'll be interesting whether the perceptible extra latency that usually accompanies Google Voice calls completely disappears as a result of native carrier routing. This is huge news for Sprint, as it will soon be offering the most native implementation of Google Voice to date.