Back when the Verizon CDMA/LTE Galaxy Nexus released, there was much talk of a signal related issue, which we investigated. The findings back then were that there was nothing wrong with the device itself, the problem was merely a discrepancy with how 4.0.2 was painting signal bars. Since then, I've been watching for an update which would change the way the device reports signal, and it appears that these changes are included in the 4.0.4 ROM which has emerged for the mysid (CDMA/LTE) model. I spent some time playing around with our CDMA/LTE Galaxy Nexus with this ROM installed and have a few impressions.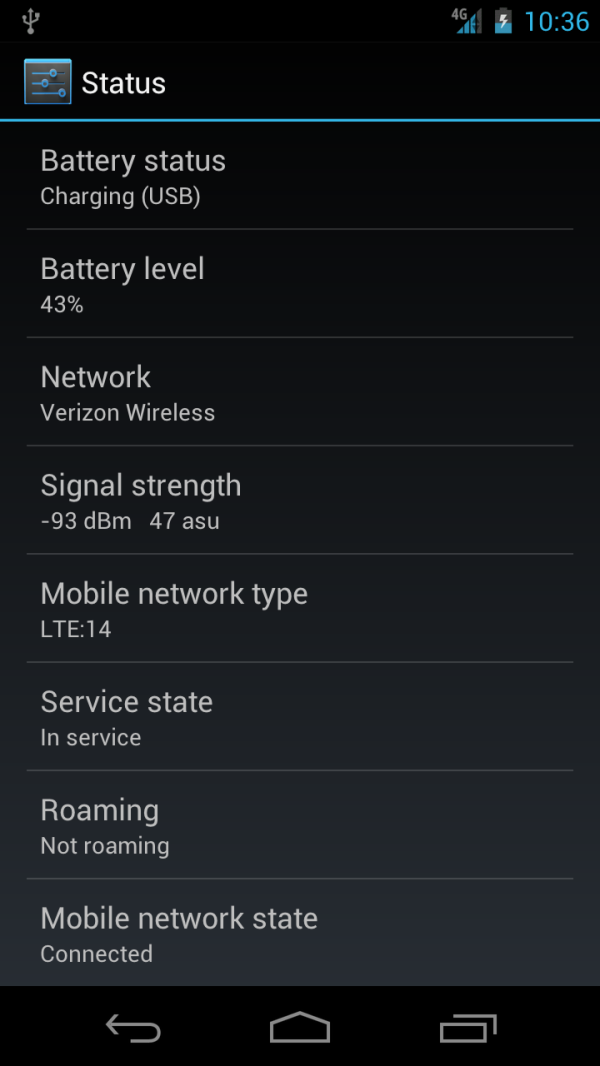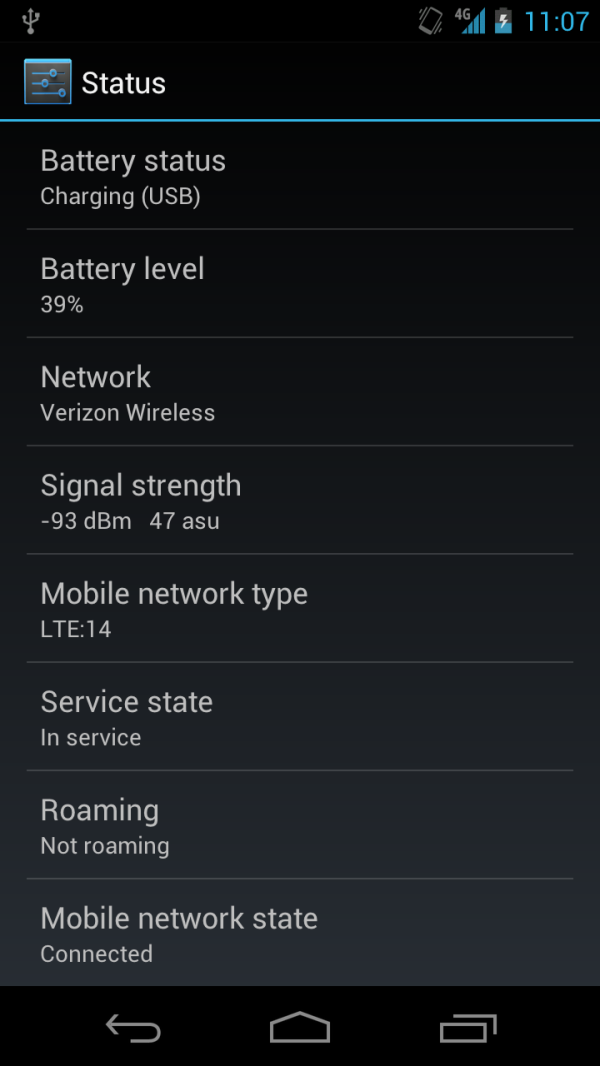 Three bars on 4.0.2 (left) versus four bars on 4.0.4 (right) at -93 dBm
First, the update does indeed appear to change the signal strength to signal bars mapping. In the same reported signal strength (-93 dBm in this example), the device has gone from 3 bars on 4.0.2 to 4 bars on 4.0.4. The rest of the change points seem to be accordingly lower as well, meaning you'll see more bars for the same field strength. This change makes the Galaxy Nexus more in line with the reporting I've seen on other Verizon LTE devices.
I believe that there's a good chance that the Galaxy Nexus as of 4.0.4 is reporting signal strength based on LTE RSSI (Received Signal Strength Indicator) which is the summation of power from adjacent cells, interference, and thermal noise, as opposed to LTE RSRP (Reference Signal Received Power) which is the power of a reference signal from a specific cell. Lately, Verizon has been making a concerted effort to standardize reporting on LTE handsets to a 5 bar scale reflecting LTE RSSI instead of LTE RSRP, starting with the recent HTC Rezound update.
A few other observations address some other cellular performance characteristics - specifically hard handover speed from 4G LTE down to 3G EVDO and back up. Going both directions on the Galaxy Nexus now seems much, much faster compared to the device's original shipping state - doing the handover and getting data flowing now is basically instantaneous. This is a big improvement if you're frequently in an area with marginal 4G LTE signal. Other changes are subtle and include some UI tweaks: the camera launch from lock screen now feels faster, there's a subtle tweak to the power off menu, and inside settings is a "Dock" category and options tab (shown above) which was present in 4.0.3 but new for the CDMA/LTE Galaxy Nexus. Performance through our benchmark suite remains the same, however.