Screen Quality
When I first powered on the Dell XPS One 2710, I was surprised at just how good the screen looked. I kept trying to do the TN panel test (look at a screen from below and see if it washes out), but it offered stellar viewing angles. What may surprise you is that Dell isn't openly advertising the fact that they're using Samsung's PLS panel in the XPS One instead of a bog standard TN panel; they simply list it as being a 2560x1440 screen and call it a day.
That's really to their detriment, because the XPS One 2710 has one of the best looking panels I've ever seen in an all-in-one, and the increased PPI was enough to make me seriously think about replacing the trio of 24" 1920x1200 panels on my desktop with these higher resolution screens.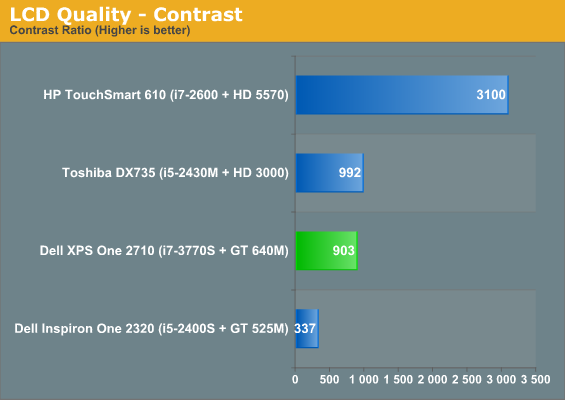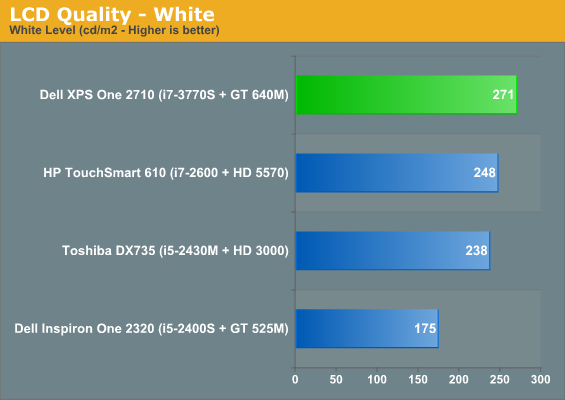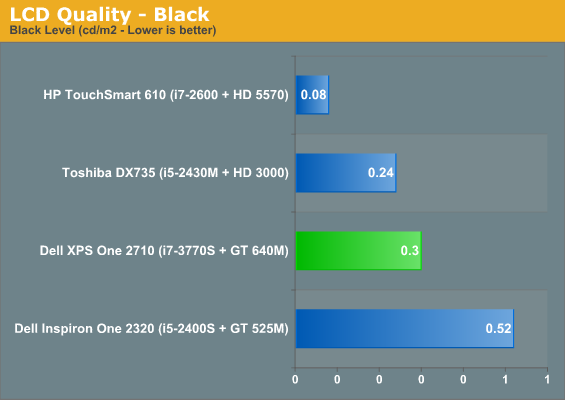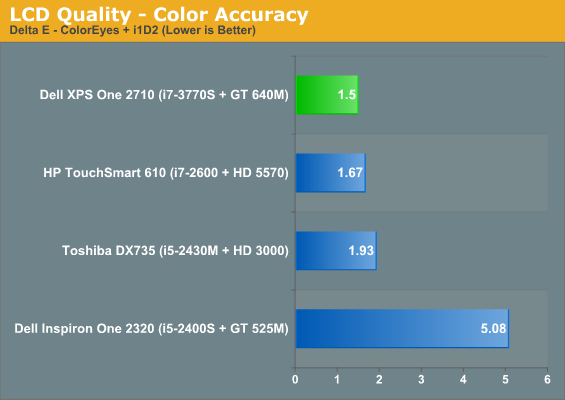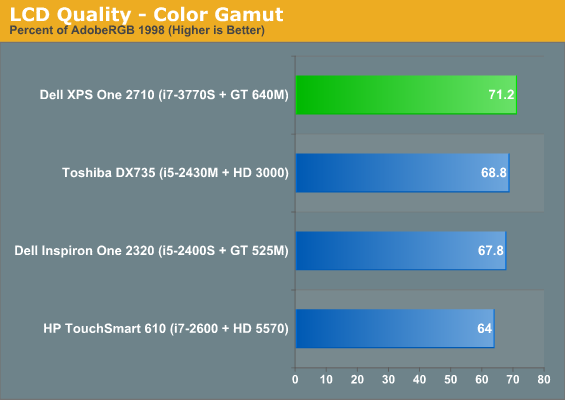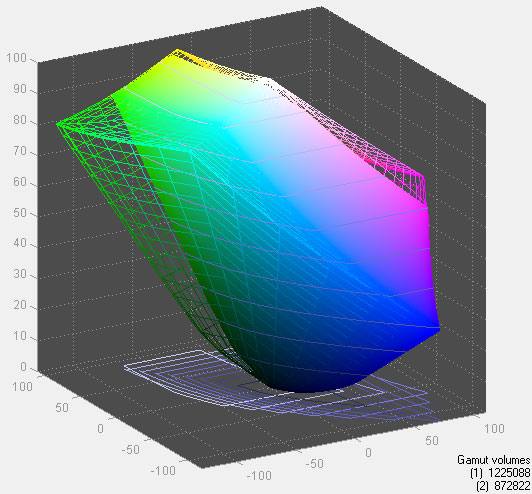 Subjectively it's a terrific looking screen, but the Dell XPS One's panel does seem to have a little bit of trouble with black levels that the IPS in HP's TouchSmart 610 doesn't. I still have a deep abiding preference for *VA panel technology, which produces deep, inky, uniform blacks, but for a media center kind of PC like the XPS One 2710, the PLS panel is probably the best compromise. Motion and responsiveness in games also seemed subjectively solid. As far as other metrics like color accuracy and gamut, the XPS One isn't going to be enough for certain professional users, but that's not really the target market in the first place. For just about everyone else, this is a great LCD.