Shipping at the end of this month is Plextor's new M5 Pro Extreme SSD, an update to the M5 Pro that we reviewed not too long ago. The M5 Pro Extreme still uses Marvell's 88SS9187 controller with Plextor's own custom firmware. Plextor moved to Toshiba's 19nm 2bpc MLC NAND with 16KB page sizes as well as a brand new garbage collection alogithm to hopefully improve worst case performance (and performance consistency). While the previous forced GC algorithm would only kick in once free blocks dropped to 4%, the new algorithm will kick in starting at 10% free block count and increase in aggressiveness until the value hits 4%.
The M5 Pro Xtreme will be available in 128GB, 256 and 512GB capacities: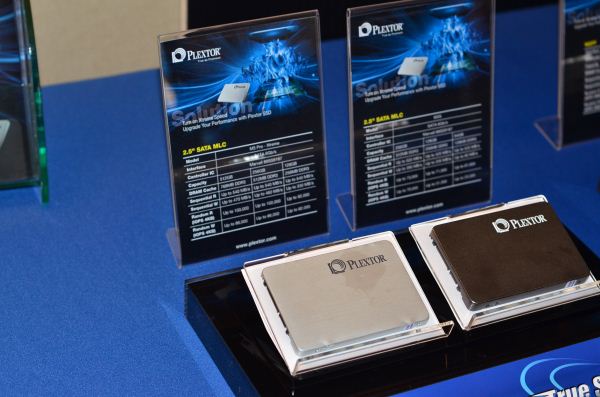 Plextor has enjoyed tremendous growth over the past year and is now apparently #2 in the world in PC client SSD shipments (excluding Apple) behind Samsung. Drives sold through OEM systems are usually sold under the LiteOn brand, while retail/etail drives fall under the Plextor brand.