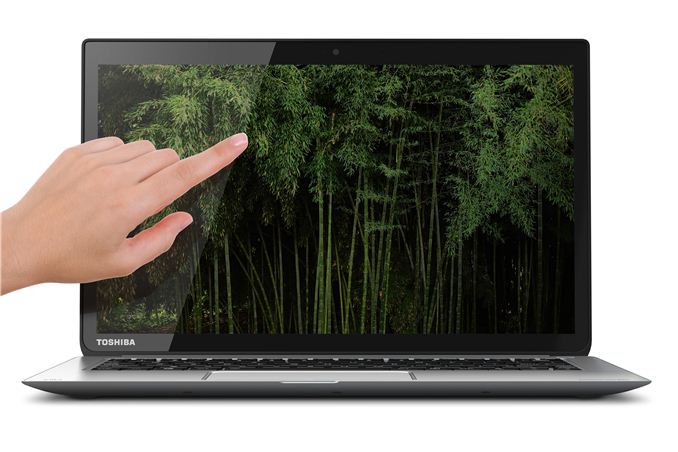 I recently had an opportunity to take a meeting with Toshiba in San Francisco. Meetings with reps from major notebook vendors are oftentimes an exercise in enthusiasm coupled with frustration; I usually like the direction a company is taking their designs (Toshiba in particular still never seems to get the attention they deserve when HP and Dell continue to languish, chasing their tails), and then when I ask for the speeds and feeds the display is invariably 1366x768. Cue the lecture.
That's why Toshiba's KIRAbook was such a welcome surprise. It's a good looking ultrabook, employing a magnesium alloy shell and Corning Concore Glass, and if it's not exceptionally original in its aesthetic it's at least very well built and specced to please. I'll get into details about its fit and finish later, but for now, all you need to know is this:
13.3" IPS 2560x1440 display. Standard.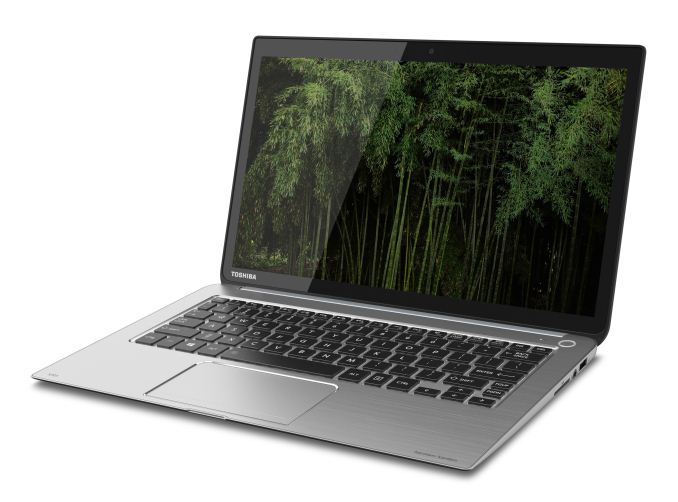 It's true we're still essentially stuck with the 16:9 aspect ratio on the PC side while Apple's 13" Retina MacBook Pro offers a 2560x1600 panel, but this is still a very welcome change of pace.
As for the rest of the KIRAbook, Toshiba's reps talked a heavy game about its design and for what it's worth, they raise excellent points. The port layout is smart, the keyboard was designed specifically to avoid backlight bleed from the individual keys, and they're using specially engineered Harmon Kardon speakers that are surprisingly loud for such a slim chassis. Impressively, the whole thing is just 2.6 pounds.
Unfortunately it all comes at a price. The starting model is $1,599 and comes with an Intel Core i5 ULV processor; upgrading to the $1,799 model gets you 10-point multitouch on the display, and the $1,999 model adds an upgrade to a Core i7.

You do get 8GB of DDR3-1600, the QHD IPS display, a 50Wh battery, and a 256GB SSD standard in all models, along with useful Adobe Photoshop Elements 11 and Premiere Elements 11 pack-in software and a standard two-year warranty with 24/7 phone support and basically a dedicated department specifically for handling and servicing KIRA models (it's safe to assume more are en route.) Examining the model, I also found that the bottom panel uses standard Phillips head screws, so theoretically you can swap out the SSD and wireless card, though the RAM is probably soldered to the motherboard.
Either way, we're looking to have a KIRAbook in house for review in time for launch, so stay tuned. Pre-orders start May 3, and the KIRAbook becomes available for purchase on May 12.