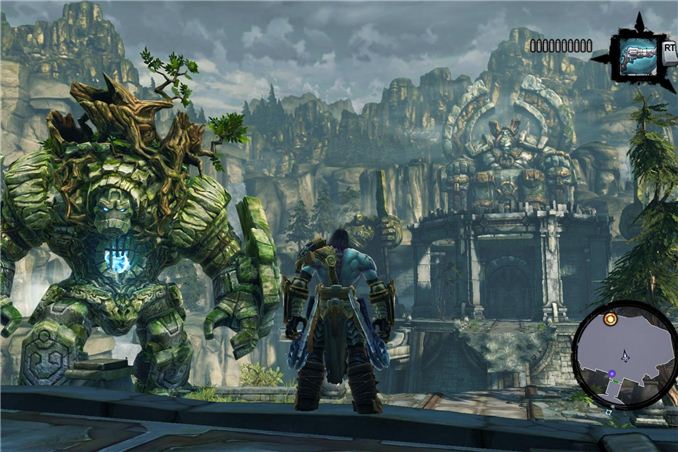 Looking for some more "oldies but goodies" to pass your time? The Humble Bundle has a new weekly sale up, and as usual it's $1 minimum to get the core collection of games, with $6 or more unlocking additional titles. This week's weekly sale comes courtesy of Nordic Games, an Austrian publisher that has acquired the rights to additional titles by purchasing JoWood Entertainment and DreamCatcher Interactive. Many of the titles in this collection were well received when they first appeared, and quite a few are still worth playing. Here's the rundown of the games, starting with the five games you'll receive for any donation over $1, in order of increasing age:
Obviously the big names there are Red Faction and Supreme Commander, with the other two games coming along for the ride. We briefly used Supreme Commander as a benchmark way back when, and at the time of launch it was relatively demanding on CPUs and GPUs. These days, I suspect you can max out the settings on any moderate desktop without too much trouble, and even laptops with iGPUs should run all of these games at medium or higher settings. The four additional games you get for a donation over $6 are:
As usual, you can specify how your donation should be distributed, including donating any or all of it to charity (Child's Play or American Red Cross), the developers (Nordic Games), or the Humble Bundle. Note that all of the games (except for Neighbors from Hell) are only available via Steam, and they're for Windows platforms. Looking at the Metacritic scores, you can see that about half of the games fall into the "worth checking out" score range, and the extremely low prices make even the flawed titles potentially enjoyable. To quickly go through the list, let's start with the "maybe" games.
I'd give The Guild 2 (Real-time Strategy, sort of) and Neighbors from Hell (Strategy/Puzzle/Game Show) a pass, just because they didn't rate highly at launch and 7-10 years isn't likely to have improved things. ArcaniA (Role-Playing) on the other hand didn't score so highly, but as a "poor man's Elder Scrolls" I'd at least give it a shot if you're looking for another RPG to pass the hours. Painkiller: Hell and Damnation (First-Person Shooter) is a follow-up to the much better original, and the series has been in a slide it seems with the latest Redemption and Recurring Evil only giving us more of the same. SpellForce II: Faith in Destiny (RTS/RPG) is an expansion that took too many years before release, and didn't do enough in the interim to warrant much acclaim.
Moving on to the better (or at least higher rated) games, Red Faction: Armageddon (Third-Person Shooter) is the fourth full game in the series that features destructible environments. The first time you blow up a building and watch it tumble to the ground, it's awesome! The hundredth time? Not so much. Supreme Commander and its expansion are highly acclaimed RTS titles from Gas Powered Games, or if you go back further, from Chris Taylor of Total Annihilation fame. They present both a high level strategic view of the action as well as the ability to zoom into a low level tactical view; many people loved (and still love) the games, and they're definitely worth checking out if you haven't already.
Last on the list, Darksiders II is a console-style action/platform/fighting game and as a relatively recent release it's potentially the best title in the list. You can chalk that up to bias, but it's "good" fun playing as one of the four horsemen of the apocalypse. It still sells for $50 on Steam, so just on its own merits it's worth the price of admission.
A fried once told me I'm like a ten pound canary: "CHEEEEEEP!" Guilty as charged.