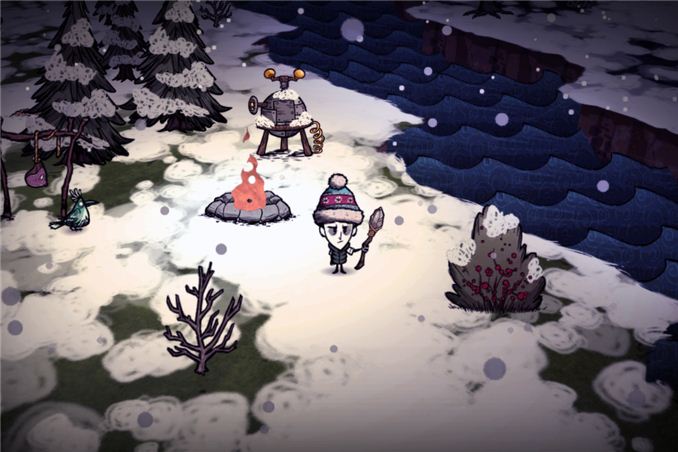 I've been a big fan of the Humble Bundle since it first showed up several years ago. I haven't purchased every single bundle (often simply because I missed hearing about one of them!), but it's a great way to get games at a discount without dumpster diving, and you can choose to support charity as an added bonus. Today, in addition to the regular Humble Weekly and the periodic Humble Bundles that they offer, the Humble Bundle is now offering the Humble Store.
It's not clear exactly how long games will be available at the Humble Store, but the basic premise has changed a bit. For the Store, 10% off all purchases will go to charity, and there's no longer a "name your price" option but instead everyday low prices. Right now (and for the next 24 hours), the nine games currently listed at the store have discounts ranging from 50% to 75% off, so for example Orcs Must Die! 2 and Natural Selection II can be snagged for $6.25 each (compared to a "normal" price of $24.99). I'd guess that all of the games in the store will always have some sort of discount, and the page currently mentions that the nine games on sale right now will be replaced tomorrow.
In alphabetical order, the nine games currently on the Humble Store are Chivalry: Medieval Warfare (10/2012, 79%, $6.25), Don't Starve (04/2013, 79%, $7.49), Euro Truck Simulator 2 (01/2013, 79%, $6.25), Gunpoint (06/2013, 83%, $4.99), Natural Selection II (10/2012, 80%, $6.25), Orcs Must Die! 2 (07/2013, 83%, $6.25), Prison Architect (09/2012, N/A, $15.00), Rogue Legacy (06/2013, 85%, $7.49), and The Swapper (05/2013, 87%, $5.10). If you want you want more information on the games (and maybe comparison pricing – I'll link the Steam Store pages), I can provide a short summary of that as well.
Chivalry: Medieval Warfare ($24.99) is a multiplayer FPS where you can besiege castles and raid villages with up to 32 players per map. Don't Starve ($14.99) has you trying to survive in randomly generated environments, where you have to craft your own tools and other equipment and try not to die. Euro Truck Simulator 2 ($24.99) is exactly what the name says: you drive large trucks around Europe; it sounds pretty dull, but apparently it has a pretty healthy following. (Hey, don't ask me – I don't like Flight Simulator games either!) Gunpoint ($4.99 on sale) is a stealth puzzle/platformer game, with you playing the role of a spy infiltrating various buildings. Natural Selection II ($24.99) is a multiplayer shooter with some RTS/strategy thrown in for good measure, pitting space marines against aliens (think of the movie Aliens, basically).
Continuing the list, Orcs Must Die! 2 ($14.99) is a blend of tower defense and third person action, with the goal being to kill lots of orcs. Prison Architect ($29.99) is actually currently in alpha, and you get early access plus the chance to influence development of the game; it's from Introversion, the same people that created Uplink, Darwinia, and DEFCON, so it's probably a safe bet that it will be unique and fun. Rogue Legacy ($14.99) is a platformer with procedurally generated levels, and each time you die you continue as a "descendent", with amusing "personality quirks" (vertigo, color blindness, dyslexia, etc.) The Swapper ($14.99) is a puzzle/platformer game, with the key mechanic being the ability to clone your character and swap between controlling the two characters.
Interestingly, unlike the regular Humble Bundle titles, all of these games have fairly high Metacritic scores. They're also each about as expensive as a normal Humble Bundle, and they are all less than two years old. If you've been eying any of them, the current sale is certainly worth a look. As for the Humble Store, I likely won't do regular separate updates on it (unless there are particularly awesome deals), but I'll keep an eye on the games list and potentially note any worthwhile titles in the other Humble Bundle updates I post.
Source: Humble Store Debut