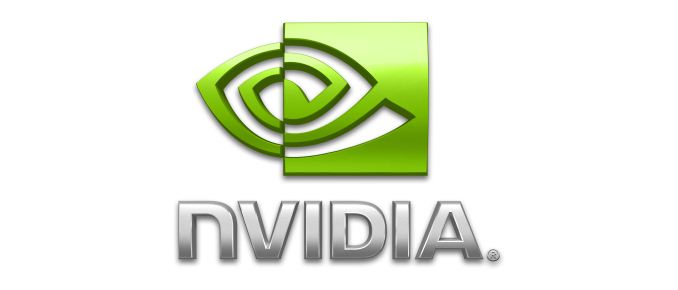 After the previous 332.21 WHQL drivers became a part of my 2014 test setup over a month ago, NVIDIA have quickly turned around a new set of WHQL drivers. Most of these directly impact the GPU titles I test with the GTX 770s, as well as provide support for the new GTX 750, GTX 750 Ti and GTX TITAN Black GPUs. Ryan reviewed the GTX 750 and GTX 750 Ti a few days ago, with them hitting the $120 and $150 price points, battling the R7 260X and R7 265 at those price points respectively.
Highlights of the new drivers include:
Performance Boosts for GTX 770/780/TITAN/780Ti
Up to 19% in F1 2013
Up to 18% in Sleeping Dogs
Up to 16% in Hitman Absolution
Up to 15% in Company of Heroes 2
Up to 10% in Assassin's Creed 3
Up to 7% in BioShock Infinite
Up to 6% in Sniper Elite V2
Up to 5% in Total War: Rome 2
SLI Technology
Assassin's Creed Liberation HD – created profile
Assassin's Creed: Freedom Cry – created profile
Deus Ex: Human Revolution Director's Cut – created profile
The Crew – created profile
Gaming Technology
Supports GeForce ShadowPlay™ technology
Supports GeForce ShadowPlay™ Twitch Streaming
SHIELD
Supports NVIDIA GameStream™ technology
3D Vision
Shadow Warrior – rating now "Excellent"
The Stanley Parable – rated "Excellent"
Walking Dead 2 – rated "Good"
World Rally Championship 4 – rated "Good"
LEGO Marvel Super Heroes – rated "Good"
Far Cry 3 Blood Dragon – rated "Fair"
The following issues have also been resolved:
[Deus Ex Human Revolution - Director's Cut]: Low frame rate, frame drops, and stuttering occur in the game. FIXED
[Half Life 2]: The games loses Ambient Occlusion momentarily while sprinting. FIXED
[Google Chrome][3D Vision]: The browser opens in stereoscopic 3D anaglyph mode. FIXED
[SLI][GeForce GTX 460]: There is no option, in the NVIDIA Control Panel, to enable SLI. FIXED
[3-way SLI, Quad SLI][ShadowPlay 11.10.11.1]: NVIDIA ShadowPlay causes certain games to crash or lock up the system when launched. FIXED
[Notebook][GeForce GT 730A][Rome 2: Total War]: The game does not run on the NVIDIA GPU. FIXED
[Notebook][GeForce 9600M (GT)]: The LCD brightness cannot be adjusted. FIXED
[3DTV][Notebook]: Full-screen 3D content may flicker when the external 3DTV is set as the primary display in extended mode and a Windows Store App is running in the background. FIXED
[3DTV Play][Notebook]: For some of 3D Aegis DT displays with HDMI connectors, there was corruption in one eye for DirectX 9 applications or when running the 3D Stereo Setup Wizard. FIXED
[War Thunder]: Displays flicker at the menu screen. FIXED
[Call Of Duty: Ghosts]: "D3D device hung" errors occur when playing multi-player. FIXED
[SLI][Fermi-based GPUs][Call of Duty: Ghosts]: Game models fail to render and the gun scope is transparent if SLI is enabled. FIXED
[SLI]: System crashes while booting with a 144Hz refresh rate display connected. FIXED
[SLI][Surround]: The maximum Surround resolution is reduced to 4320 x 900. FIXED
[SLI][Final Fantasy XIV]: The game frame rate drops when switching from 4K@30 Hz to 4k@60 Hz with multi-stream transport (MST) enabled. FIXED
NVIDIA's latest drivers can be downloaded here for Windows Vista/7/8/8.1 64-bit, or the download page is found here.