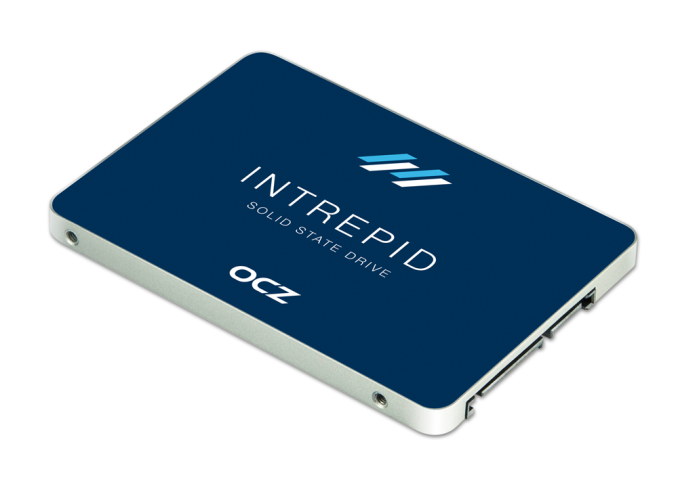 Late last year Toshiba announced its intentions to acquire OCZ's assets for $35 million in cash. The offer came after OCZ filed for bankruptcy, following a year of corporate challenges not to mention the difficulties of being an independent SSD manufacturer in a crowded market. Toshiba faces challenges of its own, although not financial. Despite being a large player in the NAND industry, Toshiba hasn't been able to produce the sort of success rival Samsung has been able to in client or enterprise SSD markets. Unlike many acquisitions in the tech industry, the Toshiba/OCZ deal actually seems to make a lot of sense. OCZ needs NAND and cash, while Toshiba needs competitive SSDs in the market. I spoke with OCZ's CEO Ralph Schmitt on the phone earlier today to get a feel for how the two companies are going to work now that the acquisition is complete.
As with most acquisitions, the promise from the get-go is independence. In the case of Toshiba/OCZ, independence is obvious. OCZ exists as a subsidiary of Toshiba and will receive funding/support from the company, but will continue to operate its own product lines independently of Toshiba.
We will see technical collaboration between the two companies, but sales will be kept independent from one another. Toshiba is strong with PC and enterprise OEMs, while OCZ is stronger in the channel. For now, that's how the lines will be drawn. In many ways it's similar to the Micron/Crucial relationship, with Micron (the parent company) handling OEMs and Crucial being the consumer facing brand. What's different in this case is Toshiba will likely depend on OCZ's controller expertise quite a bit.
Toshiba appears to be viewing the acquisition as a marriage of strengths. Toshiba will leverage OCZ to develop SATA and PCIe based controllers, while OCZ has canceled its own plans for SAS drives and instead will lean on Toshiba's expertise there. We'll see division according to form factor as well. OCZ's expertise is in more traditional 2.5" form factors today, while Toshiba has been building M.2 drives for a little while now. We'll see that separation continue, at least until there's a larger shift towards client use of M.2 (at which point OCZ may start making drives in that form factor as well). The internal goal is for zero overlap of efforts between both companies. That doesn't mean that we won't see OCZ branded Toshiba drives or vice versa, just that we won't see OCZ and Toshiba controllers created that compete for the same markets.

Business appears more or less as usual at OCZ. None of my contacts over there (with the exception of the CEO) have changed over the past few years. The entire technical team remains intact, which is pretty surprising given the dire financial situation the company was in last year. I believe a lot of it has to do with belief in the new leadership. When Ralph showed up in late 2012, a lot of folks I expected to quickly leave the company stuck around because they believed in the change he was bringing. It appears to have panned out.
There's limited room for independent SSD manufacturers. Exposure to volatility in NAND pricing and availability is a huge problem. OCZ's days were limited as an independent provider, despite OCZ making it much further than anyone ever expected. Most of its competitors that came from similar roots exited the SSD business while OCZ was still doing well in the space. An acquisition (or outright exit) was inevitable, and Toshiba's move on the business appears to be a really good fit.
The lack of a TLC offering is a huge hole in OCZ's (and Toshiba's) roadmap. OCZ competes well at the high end of the SATA market, but it has no answer to Samsung's SSD 840 EVO or Crucial's M500. Toshiba hopes to fix that. By the middle of the year Toshiba will release its first TLC based SSD, leveraging an existing Toshiba controller design. OCZ will probably end up selling a branded version of this drive to help address some of the more cost sensitive segments of its existing markets.
Early next year OCZ hopes to leverage Toshiba's 3D NAND technology to hit more competitive price points with a controller of its own: Jetstream Express.
OCZ's Jetstream Express has been in development for the past year and a half. It's a native PCIe Gen 3 controller with support for SATA. Tapeout is scheduled for the second half of this year but all IP blocks within the design are presently being run on FPGAs to work through bugs and continue firmware development. Similar to what we've seen from other controller vendors, there's a big focus on error correction and developing flexible front end and NAND interface blocks with Jetstream Express. OCZ expects the first Jetstream Express drives to ship in Q1 of next year. The initial target will be client however we should see an enterprise version follow shortly thereafter. OCZ hopes to have the client Jetstream Express drive to show off at CES next year. The timing does leave OCZ out of the beginning of the next round of controller releases from rivals Samsung and SandForce.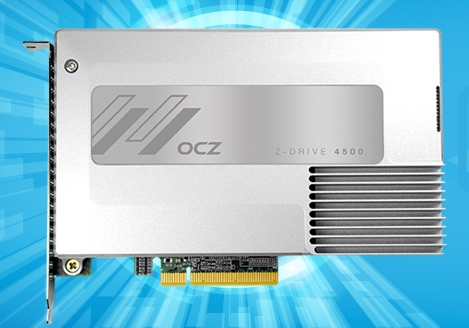 I brought up the point of using 3rd party controllers. While there's still at least one project that leverages a 3rd party controller in the pipeline, the goal is to move exclusively to OCZ and Toshiba designed controllers going forward. The follow-on to the recently announced Z-Drive 4500 (Z-Drive 6000?) will use a 3rd party PCIe based controller, likely as a way to bridge the gap between existing SATA options and Jetstream Express next year.
On the NAND front OCZ is almost completely transitioned over to Toshiba at this point. I think it's a safe bet that we won't see any OCZ products shipping with 3rd party NAND going forward.
The NAND side of the story is actually one of the more interesting aspects of the acquisition. Similar to how we have to fight for access to internal data on architectures and design, 3rd party controller/drive makers are kept at arm's length from some of the details on the inner workings of the NAND they're buying. Now that OCZ is in house, it gets far better insight into the NAND it's integrating into drives which in turn feeds back into firmware and controller development/optimization.
When Ralph Schmitt arrived at OCZ about 1.5 years ago, one of his primary goals was to increase the company's credibility as a provider of reliable SSDs. Development and validation cycles increased, which impacted time to market but significantly improved return rates. I asked Ralph if Toshiba planned on further improving things now that OCZ is a member of a company that supplies to OEMs like Apple. Toshiba evaluated all of OCZ's manufacturing and design processes and concluded that they were generally pretty good. The biggest change on the quality front will be access to NAND. Almost all NAND providers save the best stuff for themselves, but with OCZ in-house it should get the same 1st class treatment from Toshiba.
The Toshiba acquisition appears to be a good next step in the maturation of OCZ as an SSD player. Samsung is still an incredibly fierce opponent, and one that has shown absolutely no signs of slowing down. To be honest, until the new OCZ is cost competitive with the 840 EVO I'm not sure things will change much from a marketshare perspective. What I am sure of is that the old OCZ had no chance to be competitive in this new mature SSD space with vertically integrated players. With Toshiba's support and access to its NAND, the new OCZ at least has a chance to bring its own flavor of competition to the table. As good as Samsung's SSDs have been lately, it's still incredibly important to have competition in this space.