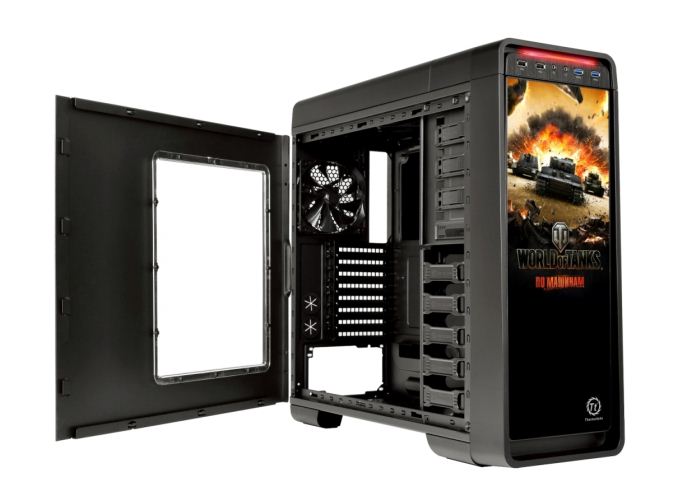 The concept might come across and something strange. If a hardware manufacturer creates a product with a video game tie-in, then the product might only appeal to those that enjoy playing that particular video game and others need not apply. There also enters an issue about which direction the money is going – is the game distributor paying for the tie-in to compensate for the restricted appeal, or is the hardware manufacturer paying for the privilege to show trademarked images on their products to introduce that product to a new market? The details between Thermaltake and Wargaming Public Company Ltd have not been disclosed, but the Urban S71 case from Thermaltake is being relaunched as a World of Tanks edition.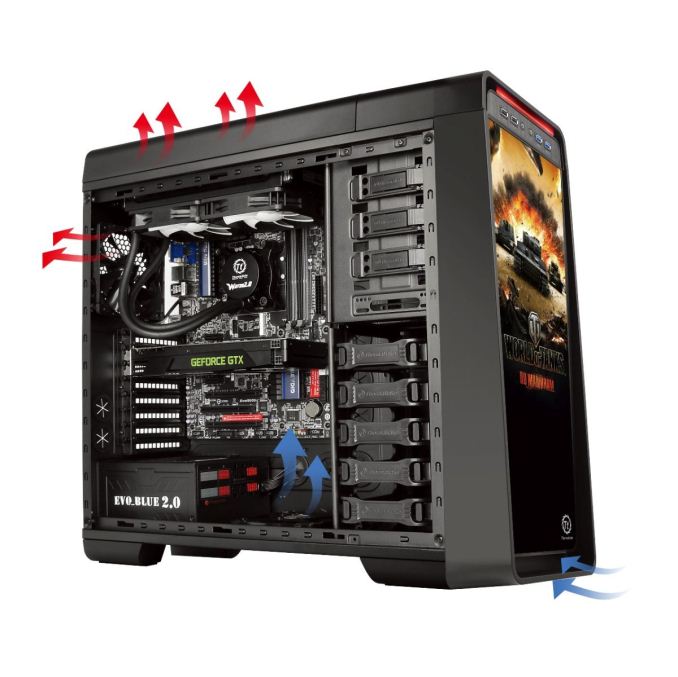 Another question comes to mind is if there is something special that a WoT player gets from buying this case? More in-game credit, or is the chassis bundled with a special item that only users that purchase the model can use? From the press release for the Urban S71 WOT Edition, it would seem that the underlying case is still the Urban S71 but with a WoT themed frontage and a red strip light without anything extra specifically for the game.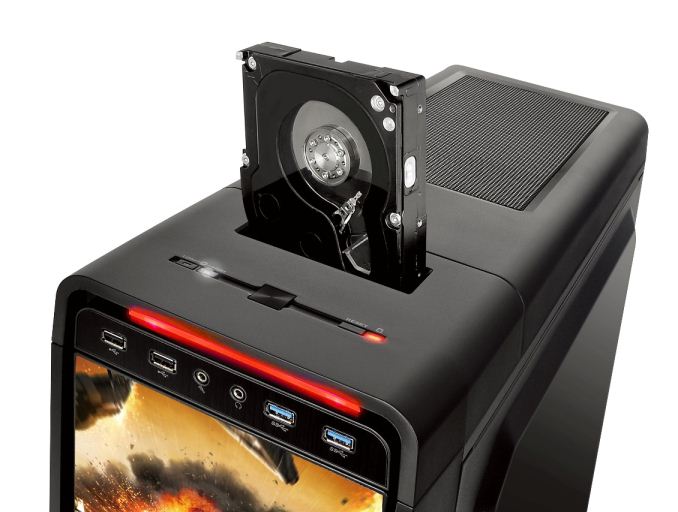 The Urban S71 WOT Edition will still have a tool-less design, have a top mounted hot-swap port or 2.5" and 3.5" drives, be equipped with a read 120mm fan and two 200mm fans in the top and front and use a windows side panel. Thermaltake is also listing a USB dust plug for the top panel, where two USB 2.0 and two USB 3.0 ports are located. The entire case measure 534 x 213 x 584 mm and weighs 10.5 kg. CPU coolers are limited to 160mm in height, and GPUs are limited to 344mm in length.
One of the biggest markets for World of Tanks is Russia, which is perhaps why the Urban S71 WOT Edition is set to be released there first. At this time we have no indication as to the price difference over the original Urban S71, or even if the S71 was released in Russia to begin with. Perhaps this is where the tie-in makes sense.
Source: Thermaltake, Russian Thermaltake