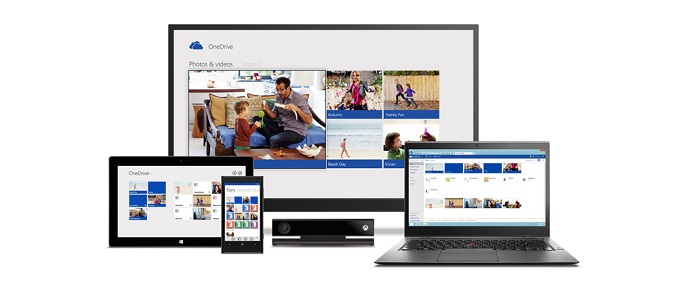 It was only four months ago that Microsoft increased the available OneDrive storage for Office 365 subscribers to one terabyte, and apparently there was still room for improvement. Today, on the OneDrive blog, Microsoft announced that Office 365 subscribers will now be offered unlimited OneDrive storage. The last year or two have seen a dramatic shift in the Cloud Storage segment, with the major providers like Google, Amazon, Microsoft, and others all jockeying for position. Microsoft had already thrown down the gauntlet in June by offering up to 5 TB (1 TB x 5 users) for $99.99 per year with Office 365 Home, but no longer willing to rest on their laurels they announced what will be the final storage increase for Office 365.
Consumer Cloud Offerings
OneDrive
Google Drive
iCloud Drive
DropBox
Box
Amazon Cloud Drive
Free Storage
15 GB
15 GB
5 GB
2 GB
10 GB
5 GB
Paid Storage (USD/year)
100 GB - $24
200 GB - $48
Unlimited - $70 (With Office 365 Personal)
Unlimited x 5 users - $100 (Office 365 Home)
100 GB - $24
1 TB - $120
10 TB - $1200
20 TB - $2400
30 TB - $3600
20 GB - $12
200 GB - $50
500 GB - $120
1 TB - $240
1 TB - $100
100 GB - $120
20 GB - $10
50 GB - $25
100 GB - $50
200 GB - $100
500 GB - $250
1 TB - $500
Versioning
Office files (30 days)
Yes (30 days)
No
Yes (30 days)
Unlimited with PackRat addon
No (Personal Tier)
No
File Restore
Yes (1 year)
Yes (30 days)
No
Yes (30 days)
Unlimited with PackRat addon
Yes (30 days)
Yes
Operating System Support
Windows
OS X
Android
iOS
Windows Phone
Windows
OS X
Chrome OS
Android
iOS
Windows
OS X
iOS
Windows
OS X
Linux
Android
iOS
BlackBerry
Kindle Fire
Windows
OS X
Android
iOS
Windows Phone
BlackBerry
Windows
OS X
Android
iOS
Kindle Fire
That is not to say that there is still not room for improvement with OneDrive. In September, Microsoft announced an increase in the maximum file size for OneDrive, which now sits at 10 GB per file. That is a great increase over the relatively tiny 2 GB file size limit that was imposed before, but when you offer unlimited file space, it would be nice if unlimited file size was offered as well.
When you are talking about allowing users to store all of their data forever, I believe some more work needs to be done on the Recycle Bin as well. The increase in Recycle Bin time from thirty days to one year is a good step, but OneDrive only supports versioning for Office Files, which may leave someone stuck if they accidentaly save over their original photos as an example. More emphasis needs to be placed on the recovery tools now that cloud storage is offering so much capacity.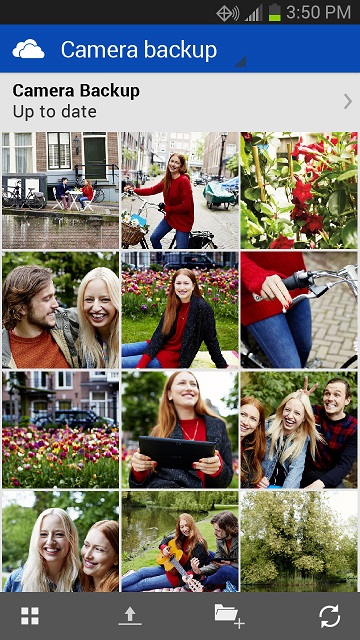 Still, Microsoft has a very tempting offer, and you can see why their transition to Office 365 on both the consumer and business end have seen such large gains in their quarter end results. For less than 60% of the cost of 1 TB of Google Drive, Office 365 personal gives unlimited storage as well as the full Office Suite for both the desktop and tablet. For the household, Office 365 Home allows the same benefits but expands it to five users.
There are still advantages to other platforms though. Some people love the ease of use and API features available in Dropbox, whereas others live and work in the Google ecosystem and would therefore be more likely to opt for Google Drive. Apple, though late to the Cloud Drive party, now offers iCloud Drive as well for those in the Apple ecosystem.
It will be interesting what happens next. Many of the cloud drive solutions leverage third party data storage (AWS, Rackspace, Azure, and the like) and they will have difficulty competing on price alone.
The new storage caps will increase from the current 1 TB limit over the next couple of months for all users, but if you want to jump in as quick as you can you can visit this link to get on the wait list. Office 365 for Business customers will need to wait a bit longer to move past 1 TB, with rollout expected starting in 2015.
Competition in this space has been intense, and while I do not see anyone competing any longer on price, features and api support may well be the next battleground for your cloud storage dollars.
Update: One of our readers let us know that the Recycle Bin has changed from 30 days to 1 year, so the story and table have been updated to reflect this. Thanks deeksterjay!
Source: OneDrive blog