Single Client Performance - CIFS & iSCSI on Windows
The single client CIFS and iSCSI performance of the QNAP TS-853 Pro was evaluated on the Windows platforms using Intel NASPT and our standard robocopy benchmark. This was run from one of the virtual machines in our NAS testbed. All data for the robocopy benchmark on the client side was put in a RAM disk (created using OSFMount) to ensure that the client's storage system shortcomings wouldn't affect the benchmark results. It must be noted that all the shares / iSCSI LUNs are created in a RAID-5 volume. SMB 3.0 performs very well, but, with the host OS being Windows 8, it wouldn't really be fair to compare it against other NAS units that were processed with a Windows 7 client. In any case, we find enabling SMB 3.0 encryption pulls down the processing rate to around 20 MBps irrespective of the type of traffic. Enabling VMs pulls down the performance. In general, Haswell performs better than Rangeley or Bay Trail, but Asustor's ADM is not yet optimized fully. This allows Synology and QNAP to pull ahead with their Rangeley / Bay Trail solutions.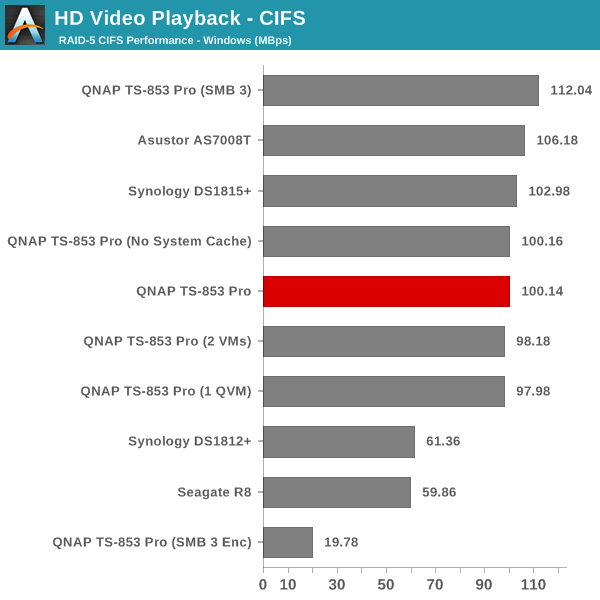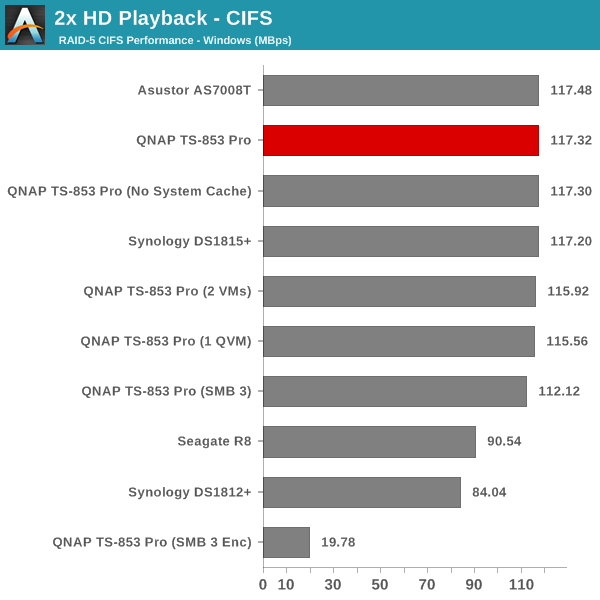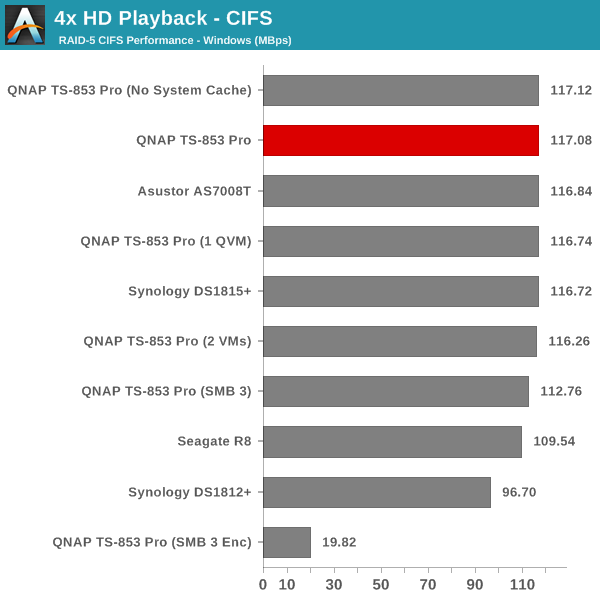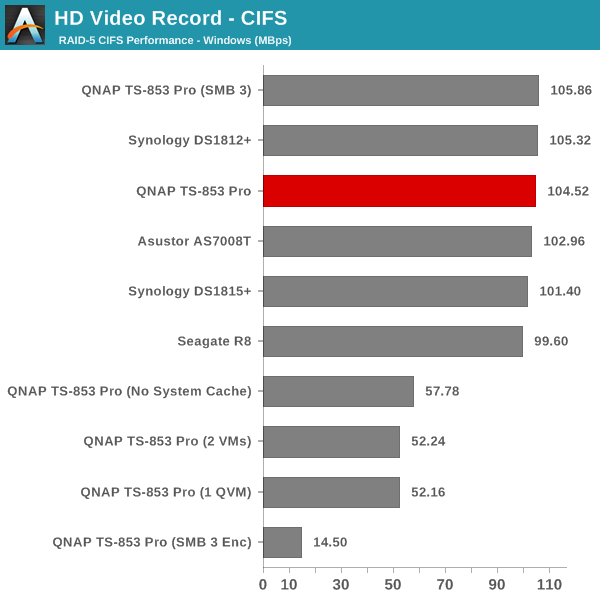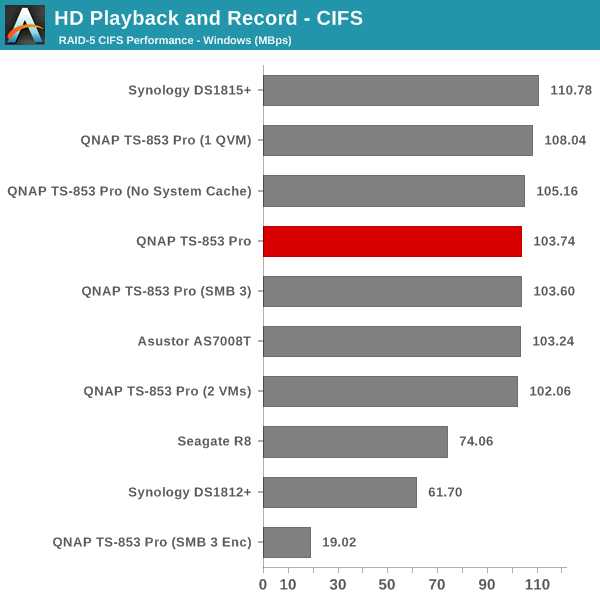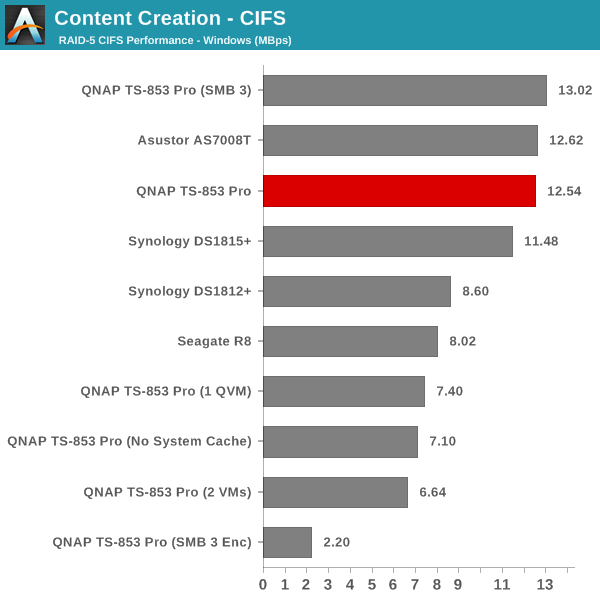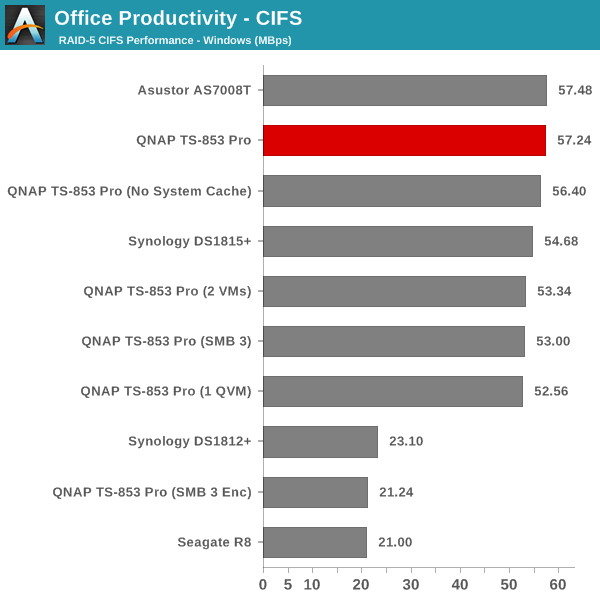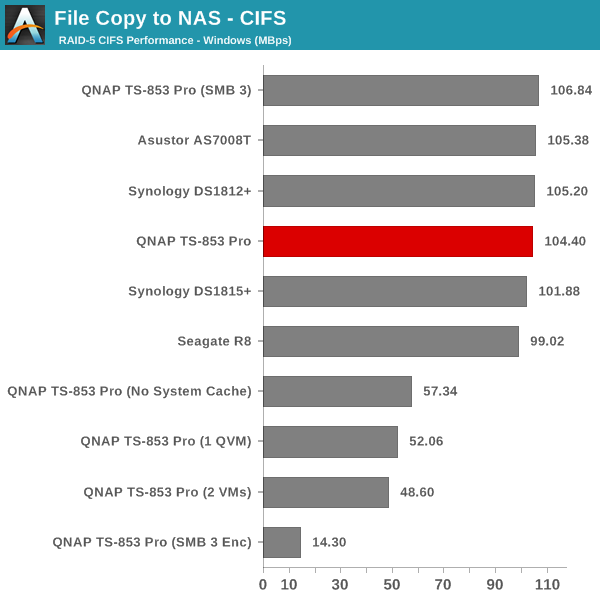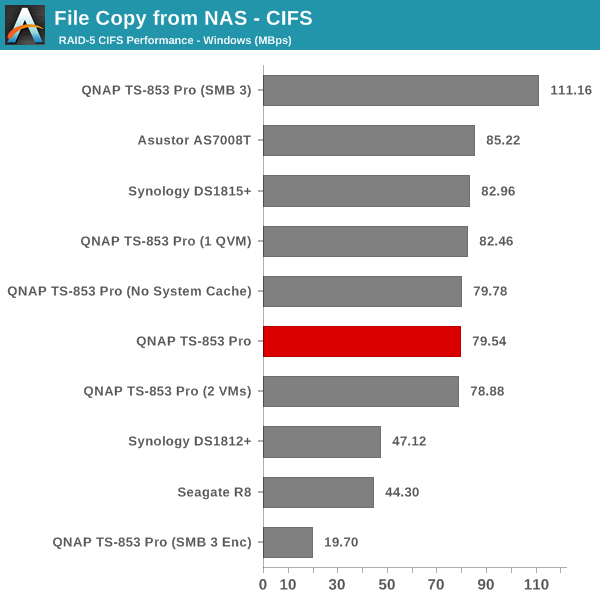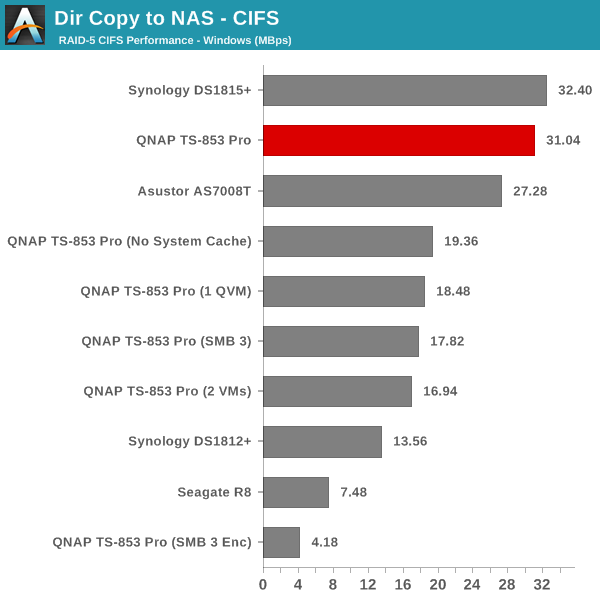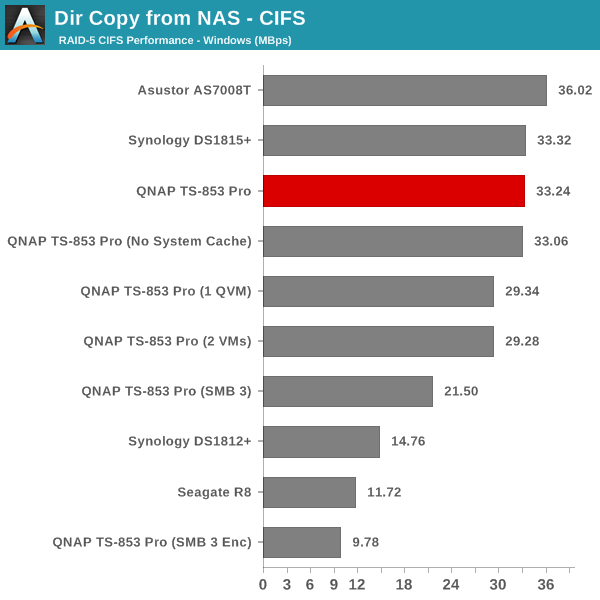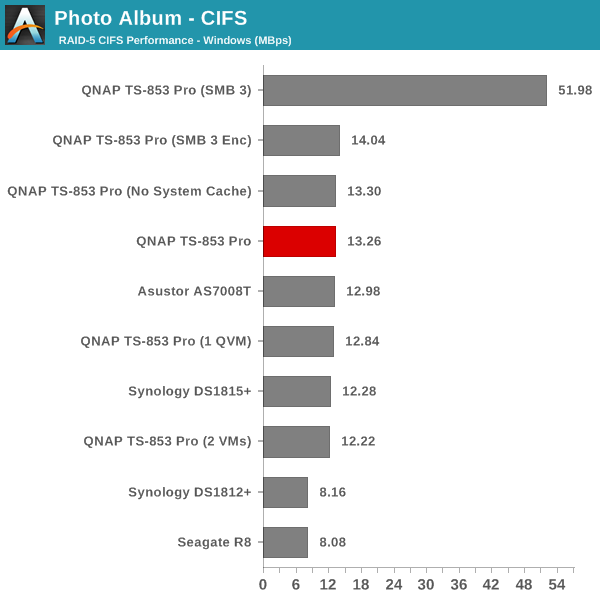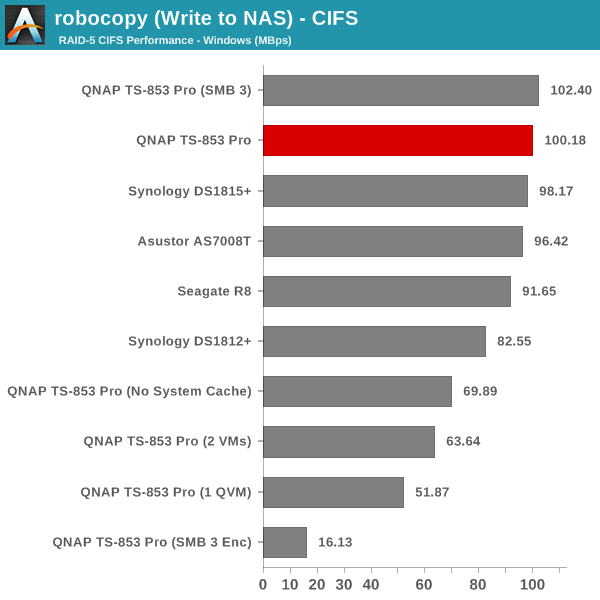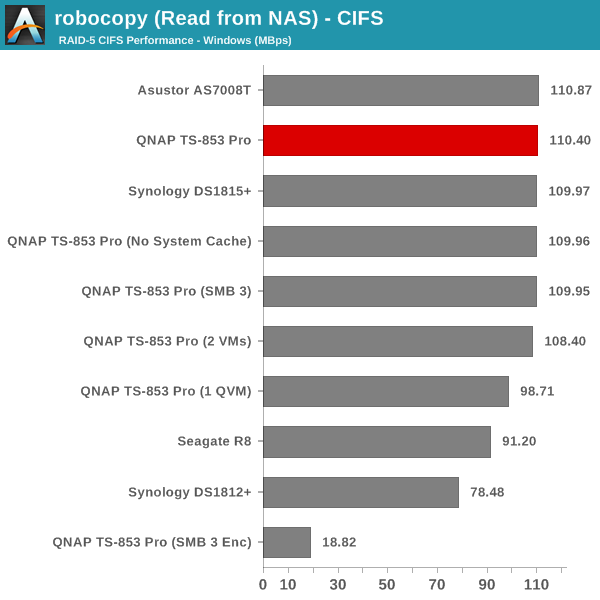 We created a 250 GB iSCSI LUN / target and mapped it on to a Windows VM in our testbed. The same NASPT benchmarks were run and the results are presented below. The observations we had in the CIFS subsection above hold true here too.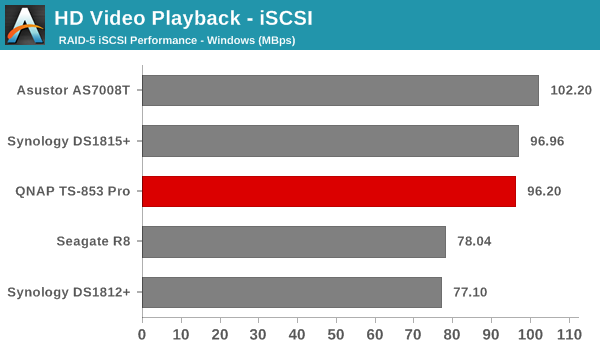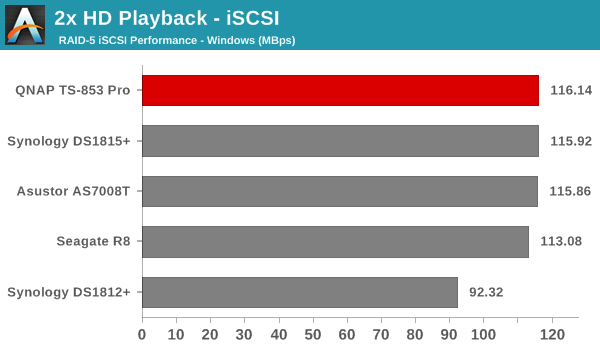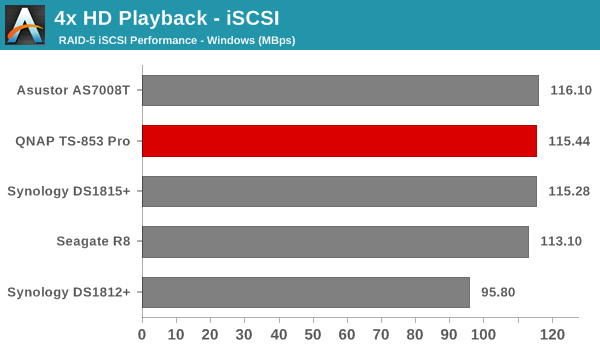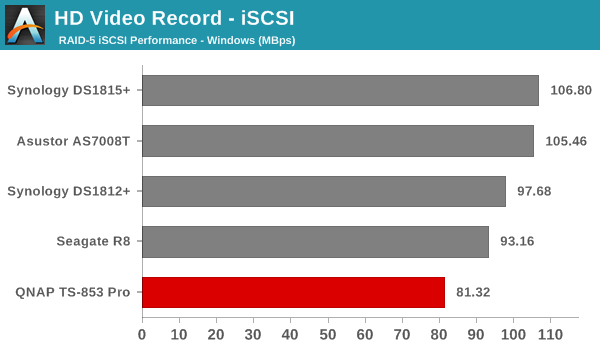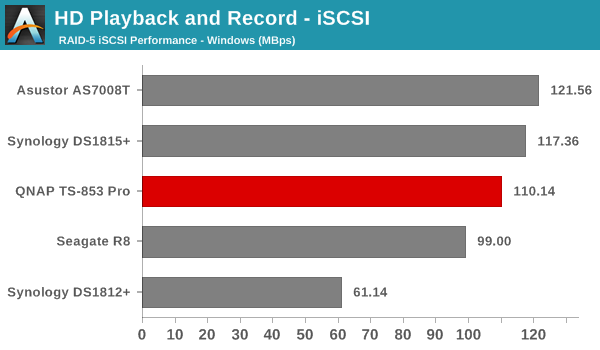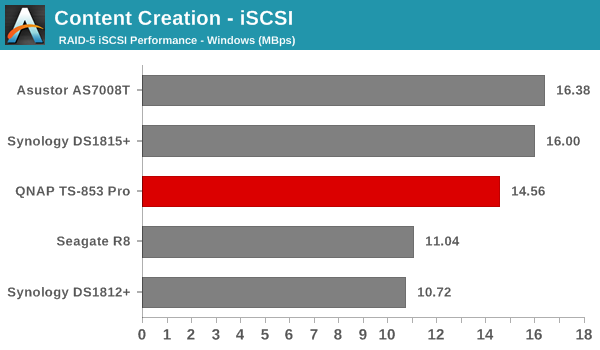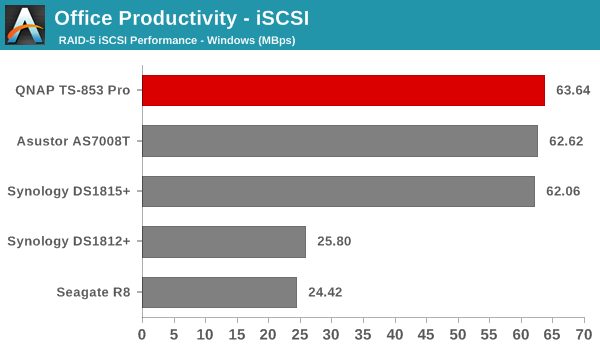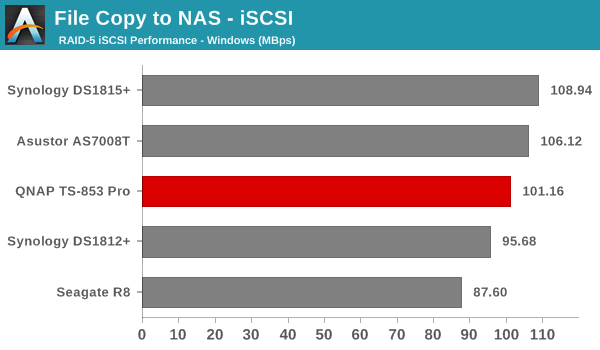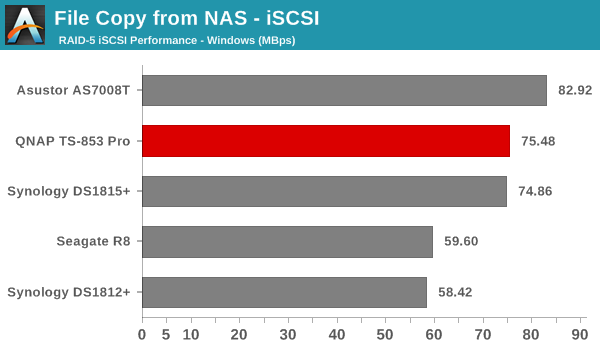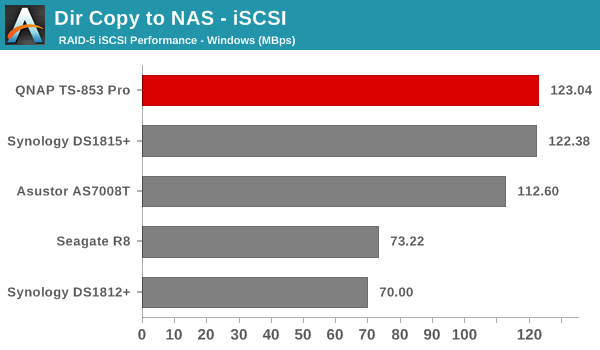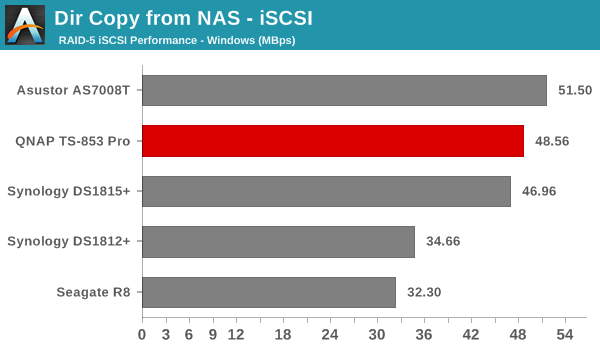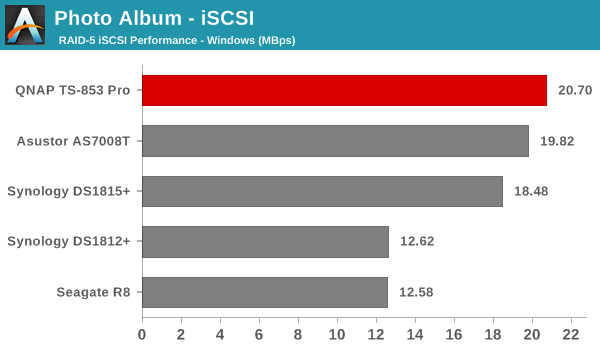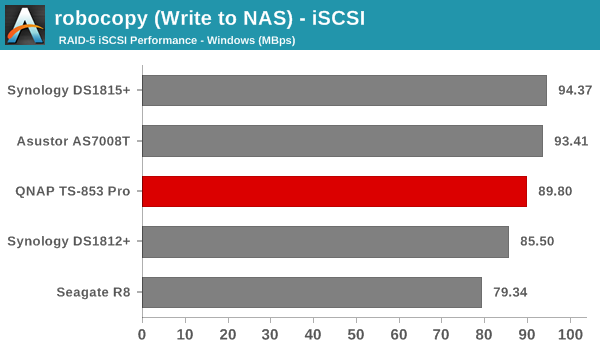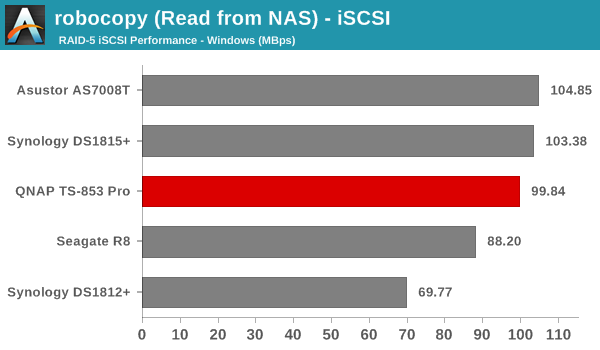 iSCSI testing results closely track the CIFS test results. Note that we only performed evaluation with Windows 7. The system cache was turned on for these tests (though the EXT4 delay allocation was disabled).