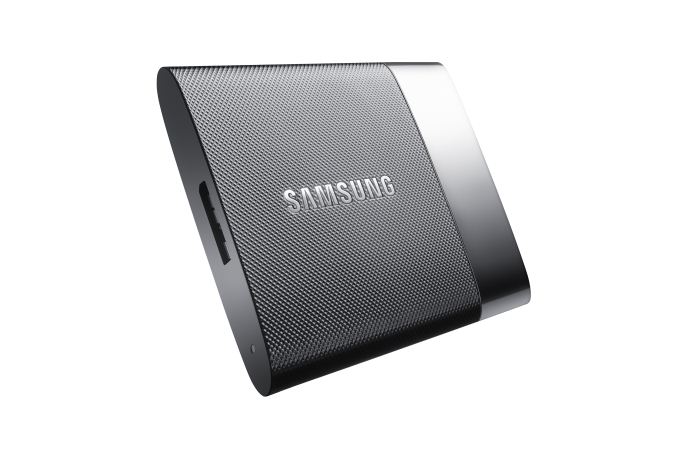 Traditionally the external flash storage space has been run by so called second tier OEMs that basically just buy the controller and NAND from third parties and then do the chassis design and assembly on their own. With the introduction of the T1, Samsung becomes the first tier one manufacturer to enter the external SSD market. Hardware wise the T1 is based on the 850 EVO, meaning that the T1 uses 32-layer TLC V-NAND and the same full-fledged MEX/MGX SSD controller. The housing is considerably smaller than a regular 2.5" chassis, though, making the T1 a very portably solution (although a USB stick would be even more portable, but fitting and cooling a full SSD controller in such design is fairly difficult).
The T1 support USB 3.0 UASP mode for increased performance and for sequential performance Samsung is promising up to 450MB/s. Random performance comes in at 8K IOPS for read and 21K for write. There is also AES-256 encryption support, which is definitely handy for business users that handle sensitive data. The drive comes pre-formatted as exFAT to ensure out-of-the-box compatibility with both Windows and OS X based systems.
The available capacities will be 250GB, 500GB and 1TB with the MSRPs being $180, $300 and $600 respectively and a 3-year warranty. The pricing is definitely a bit high, but since we are dealing with MSRPs things can change very quickly and I wouldn't draw any final conclusions yet. I have samples waiting for me when I get back, so stay tuned for our review in the next few weeks.