AnandTech Storage Bench - The Destroyer
The Destroyer has been an essential part of our SSD test suite for nearly two years now. It was crafted to provide a benchmark for very IO intensive workloads, which is where you most often notice the difference between drives. It's not necessarily the most relevant test to an average user, but for anyone with a heavier IO workload The Destroyer should do a good job at characterizing performance. For full details of this test, please refer to this article.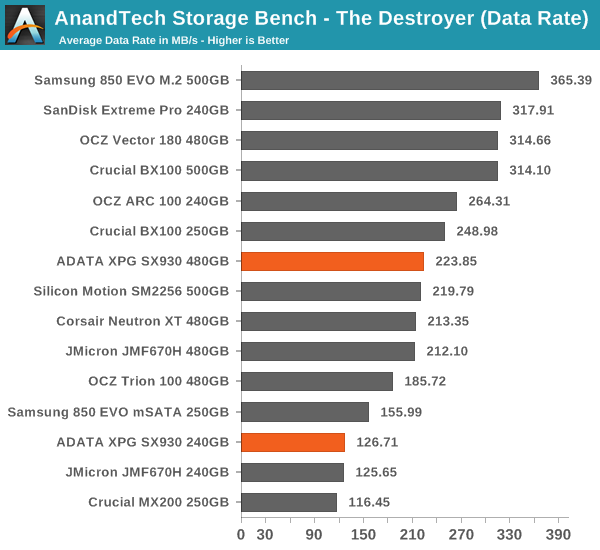 The SX930 doesn't perform too well in our The Destroyer trace. If this was a value-oriented drive, I would say the performance is decent, but any drive that is focusing on the higher-end segment should outperform the BX100 and 850 EVO to have any chance of being competitive.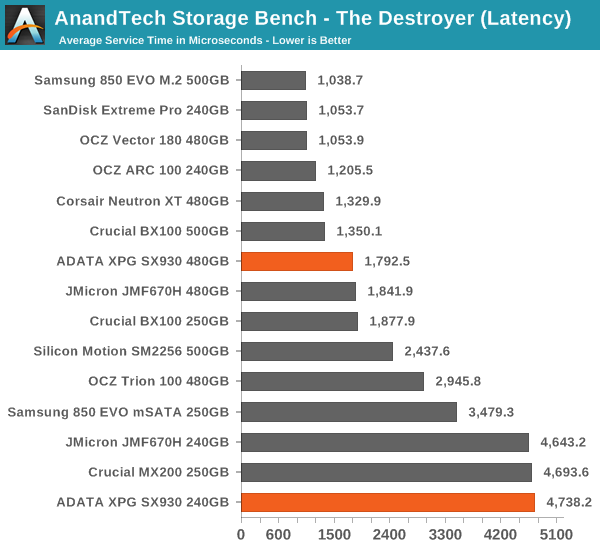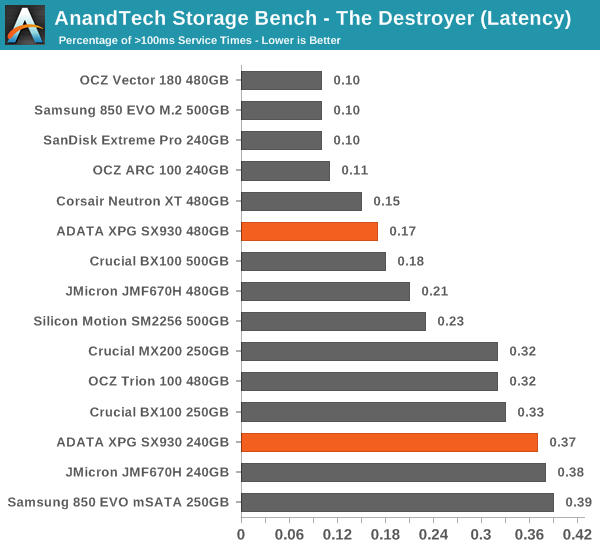 The number of high latency IOs isn't particularly large, but again the SX930 is only competitive against the value drives.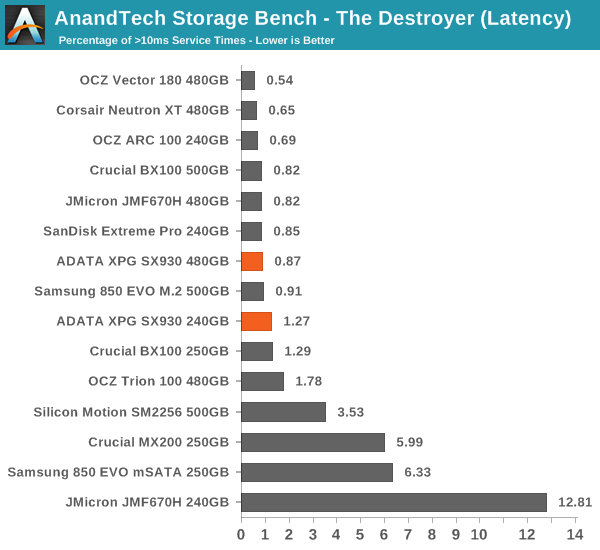 Power consumption is fairly average for the 480GB model, but the 240GB consumes substantially more due to its lower performance.