Bifrost
It's been two years since Arm announced their first "next-generation" GPU architecture based on Bifrost and alongside with it its first implementation the G71. Following its release in the first products the GPU was off to a very shaky start as the G71 was quite a disaster in the Kirin 960 and Exynos 8895 as both GPU implementations blew past their power budgets in severe manners. Today's Arm announces the follow-up to the G72 and the latest offspring in the Bifrost family: The Mali G76. The targets of the GPU IP should be pretty clear: Improve performance, efficiency and area and try to catch up with the competition as much as possible.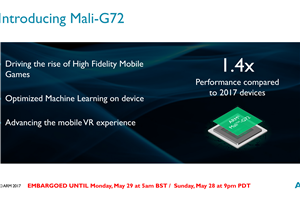 While the bulk of the focus in today's ARM announcements is on major launch of the first CPU cores to support ARM's DynamIQ topology – the Cortex-A55 and Cortex-A75...
9
by Ryan Smith on 5/29/2017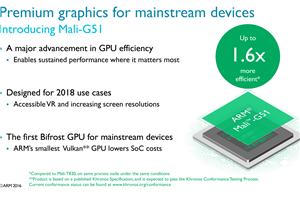 These days ARM and its customers are in the midst of a major evolution in GPU design. Back in May the company announced their new Bifrost GPU architecture, a...
23
by Ryan Smith on 10/31/2016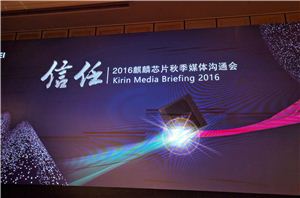 Last year we had the opportunity to attend HiSilicon's launch event of the Kirin 950. The 950 SoC was the first to employ ARM's Cortex A72 in a smartphone...
43
by Ian Cutress & Andrei Frumusanu on 10/19/2016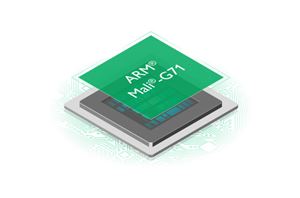 Amidst the backdrop of Computex 2016 and alongside their new Cortex-A73 CPU, ARM is announcing their next generation GPU architecture, Bifrost. A significant update to ARM's GPU architecture, Bifrost...
57
by Ryan Smith on 5/30/2016