CXL
In the computing industry, we've lived with PCIe as a standard for a long time. It is used to add any additional features to a system: graphics, storage, USB ports, more storage, networking, add-in cards, storage, sound cards, Wi-Fi, oh did I mention storage? Well the one thing that we haven't been able to put into a PCIe slot is DRAM – I don't mean DRAM as a storage device, but memory that actually is added to the system as useable DRAM. Back in 2019 a new CXL standard was introduced, which uses a PCIe 5.0 link as the physical interface. Part of that standard is CXL.mem – the ability to add DRAM into a system through a CXL/PCIe slot. Today Samsung is unveiling...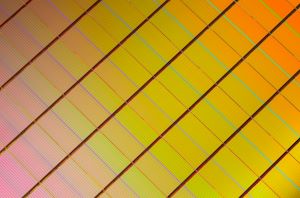 In a sudden but perhaps not too surprising announcement, Micron has stated that they are ceasing all R&D of 3D XPoint memory technology. Intel and Micron co-developed 3D XPoint...
60
by Billy Tallis on 3/16/2021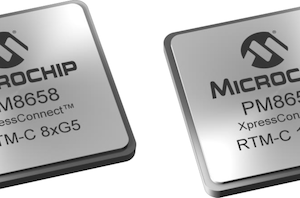 Microchip is entering the market for PCIe retimer chips with a pair of new retimers supporting PCIe 5.0's 32GT/s link speed. The new XpressConnect RTM-C 8xG5 and 16xG5 chips...
8
by Billy Tallis on 11/11/2020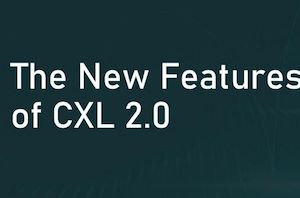 One of the more exciting connectivity standards over the past year has been CXL. Built upon a PCIe physical foundation, CXL is a connectivity standard designed to handle much...
7
by Dr. Ian Cutress on 11/10/2020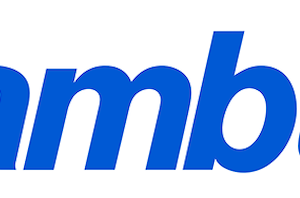 Rambus has developed a comprehensive PCIe 5.0 and CXL interface solution for chips built using 7 nm process technologies. The interface is now available for licensing by SoC designers...
17
by Anton Shilov on 11/13/2019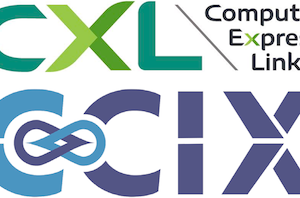 Synopsys, one of the leading developers of chip development tools and silicon IP, demonstrated its CXL over PCIe 5.0 as well as CCIX 1.1 over PCIe 5.0 solutions at...
5
by Anton Shilov on 10/11/2019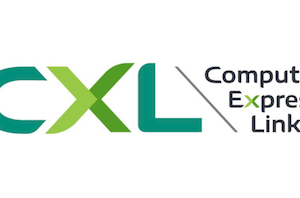 Over four years ago, Intel started to develop what is now known as Compute Express Link (CXL), an interface to coherently connect CPUs to all types of other compute...
5
by Anton Shilov on 9/20/2019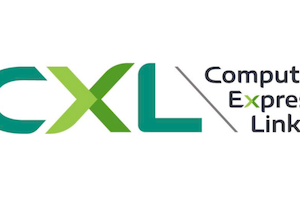 Arm has officially joined the Compute Express Link (CXL) Consortium in a bid to enable its customers to implement the new CPU-to-Device interconnect and contribute to the specification. Arm...
7
by Anton Shilov on 9/13/2019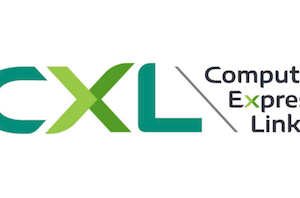 AMD's CTO, Mark Papermaster, has published a blog post this week said that AMD has joined the Compute Express Link (CXL) Consortium. The industry group is led by a...
43
by Anton Shilov on 7/19/2019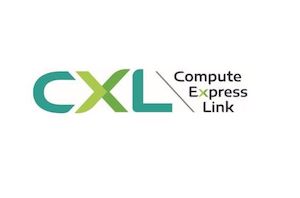 Last month the CXL Specification 1.0 was released as a future cache coherent interconnect that uses the PCIe 5.0 physical infrastructure but aimed to provide a breakthrough in utility...
18
by Dr. Ian Cutress on 4/15/2019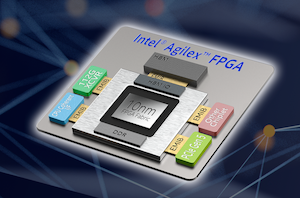 Ever since Intel purchased Altera for an enormous amount of money a few years ago (ed: $16.7B), the FPGA portfolio that has been coming out has largely been a...
12
by Ian Cutress on 4/2/2019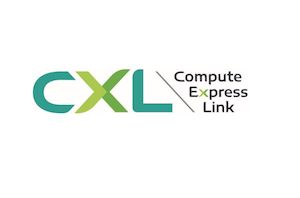 With the battleground moving from single core performance to multi-core acceleration, a new war is being fought with how data is moved around between different compute resources. The Interconnect...
48
by Ian Cutress on 3/11/2019