GTX 1080
Gaming systems and small form-factor (SFF) PCs have turned out to be growth segments in a desktop PC market that has been subject to severe challenges recently. Many vendors have tried to combine the two, but space constraints and power concerns have ended up as performance-limiting factors. Zotac, in particular, has been very active in this space with their ZBOX MAGNUS series. Starting with the EN980 (Intel Core i5-6400 / GTX 980), they have been on a regular release cadence - the EN1080 with an updated Pascal GPU came in mid-2016, while the CPU upgrade to Kaby Lake in the EN1080K came to the market in Q3 2017. All these systems carried a premium due to the integrated liquid cooling system. In order to...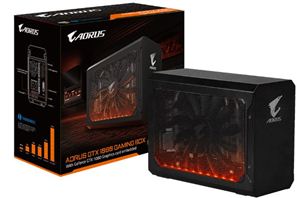 Following on the heels of the AORUS GTX 1070 Gaming box, a eGFX solution for laptops and ultrabooks, GIGABYTE and the AORUS brand take performance to a higher level...
16
by Joe Shields on 9/28/2017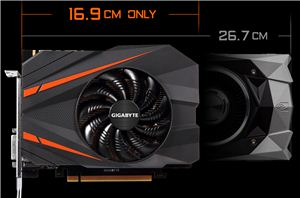 GIGABYTE has outed their GeForce GTX 1080 Mini ITX 8G, the newest entrant in the high-performing small form factor graphics space. At only 169mm (6.7in) long, the company's diminutive...
30
by Nate Oh on 9/2/2017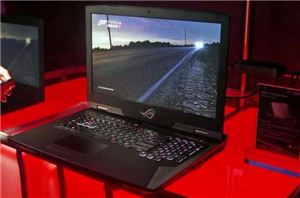 This year at IFA there is a lot of laptop and notebook announcements. Most of them will be geared towards Intel's new 8th Generation notebook processors that were announced...
6
by Ian Cutress on 8/30/2017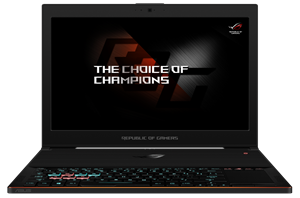 Hot off the heels of NVIDIA announcing the GTX Max-Q design, ASUS is announcing the latest laptop in their Republic of Gamers lineup, with the ROG Zephyrus GX501VI and...
7
by Brett Howse on 5/30/2017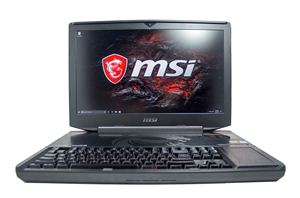 About two years ago, we looked at the latest creation from the minds of MSI. The GT80 Titan was their boldest move yet, and set the bar for performance...
57
by Brett Howse on 4/13/2017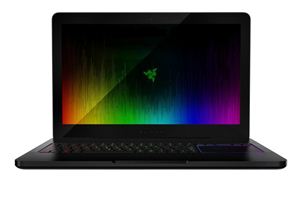 Late last year, Razer acquired the majority of THX, and while it may have seemed like something outside their normal realm, today Razer is announcing an updated Razer Blade...
18
by Brett Howse on 3/28/2017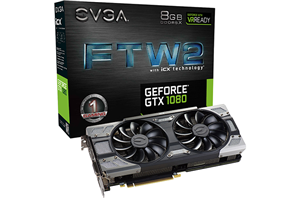 EVGA has introduced a new iCX cooling and tuning technology for its GPUs that promises higher efficiency and better control compared to predecessors. The video cards feature multiple onboard...
20
by Anton Shilov on 2/15/2017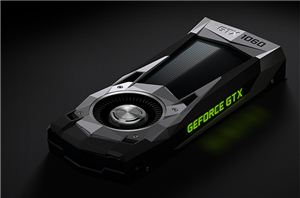 Shipments of discrete graphics processing units (GPUs) are traditionally high in the third quarter as PC makers and retailers gear up for the holiday season and build up stocks...
53
by Anton Shilov on 11/28/2016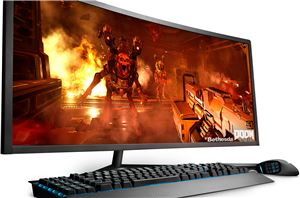 Without missing a beat with the launch of the latest Broadwell-E processors from Intel, and the highest performing graphics card ever with the NVIDIA GTX 1080, Digital Storm has...
34
by Brett Howse on 5/31/2016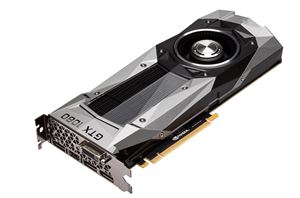 Earlier this month NVIDIA announced their latest generation flagship GeForce card, the GeForce GTX 1080. Based on their new Pascal architecture and built on TSMC's 16nm FinFET process, the...
263
by Ryan Smith on 5/17/2016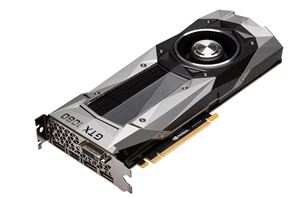 After many months of speculation – and more than a little anticipation – at an event in Austin, Texas this evening, NVIDIA announced the next generation of GeForce video...
234
by Ryan Smith on 5/7/2016