WD Gold
On what would have been the first day of the Open Compute Project's annual Global Summit, Western Digital is bringing out a new line of enterprise SSDs. The WD Gold brand for enterprise drives is getting an SSD counterpart to the existing WD Gold enterprise hard drives. WD's color-based drive branding now features both SSDs and hard drives in almost every product segment: Blue and Green mainstream consumer drives, Black for high-end consumer, Red for NAS systems, and Gold for enterprise. The only one missing an SSD option is the WD Purple family for video surveillance recording (though there is a WD Purple microSD card). The new WD Gold SSD isn't anything new technologically; it's basically a re-branding of a portion of the Ultrastar DC...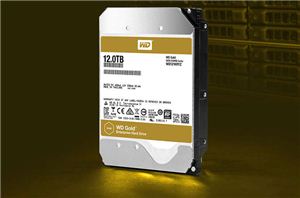 Western Digital has begun to ship its WD Gold HDD with 12 TB capacity to partners and large retailers. The 3.5" drive relies on the same platform as the...
63
by Anton Shilov on 9/16/2017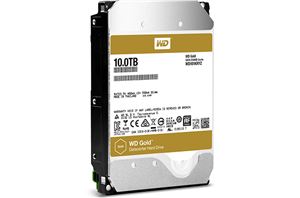 Western Digital has this week introduced its new 10TB datacenter-class helium-filled WD Gold hard drive. This drive, according to WD, boasts higher performance compared to its predecessor combined with...
34
by Anton Shilov on 8/4/2016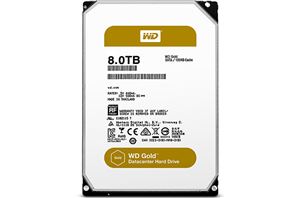 Western Digital has announced a new family of hard drives specifically for data centers. The new WD Gold HDDs will feature multiple technologies that the company uses to build...
30
by Anton Shilov on 4/19/2016